View more
AKS News » (GR) Τα ξενοδοχεία AKS στα social media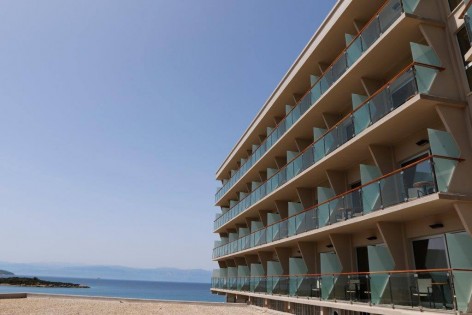 Facebook, Twitter, Flicker, G+, Pinterest, and now Instagram. The web presence of the amazing AKS Hotels expands and follows the current trends. Porto Heli, Paros, Crete, and now the whole world will enjoy the unique services of AKS Hotels.
If you want, however, to really get to know AKS Hotels, book a room in one of our hotels and come spend an unforgettable vacation. Our social media accounts will inform you about news and events, will share with you all the magical moments that take place in AKS Hotels, but nothing compares to the experience of staying in one of the luxurious rooms of our hotels.
AKS Porto Heli and AKS Hinitsa Bay in Porto Heli, AKS Chroma Paros in Paros and Annabelle Beach Resort and Minoa Palace Hotel in Crete are waiting for you to spend a memorable time. Until then, follow us on social media!