View more
AKS News » Easter vacation has started, AKS Hotels have opened and surprises are waiting for you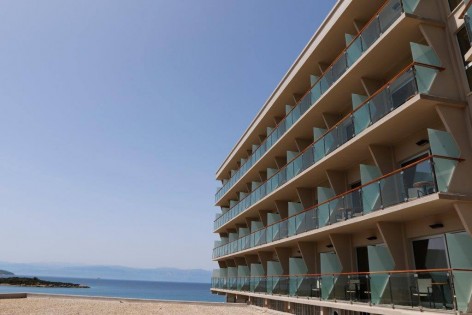 The Passion Week is finally here, and AKS Hotels are open once again, for a new season full of excitement, entertainment, joy and carefree times. AKS Hinitsa, in particular, has a very special surprise for you, since the swimming pool and, of course, the rooms have been renovated.
Easter is going to be amazing this year at AKS Hotels and it will be a great start to an even more wonderful summer. There's always something in the air when we open around Easter, and this year all the more so, with spring already here, the weather being ideal for us to get away from everyday routine and enjoy the charms of Porto Heli, this idyllic and beloved town of Argolida.
Our joy this year is double, since there is also the enthusiasm about the renewed and renovated AKS Hinitsa Bay, the hotel that can be found at the best beach of Argolida. The new design of the hotel relies on a single basic principle: the guests should have an excellent view no matter where in the room they are. Large sliding windows and the design of the balcony, as well as of the room itself will allow for a perfect view to the mountain or the sea, in a way that only Porto Heli and AKS Hotels can offer. The pool has been redesigned for your own safety and pleasure.
So feel free to make your vacation plans for this year. Whether you're looking for a relaxing weekend at Porto Heli, since it is so close to Athens, or your aim is your vacation to last more, as Argolida offers so many opportunities for amazing trips, AKS Porto Heli Hotel and the renewed AKS Hinitsa Bay Hotel have opened their doors and are waiting for you with their familiar smile and warm welcome.
Once more, AKS Hotels will be the preferred destination for many people and we want to thank you for the trust you've been showing us. We will try to reciprocate by making sure to always be by your side with excellent service, so you can have a wonderful time.