View more
AKS News » Ancient Alieis at Porto Heli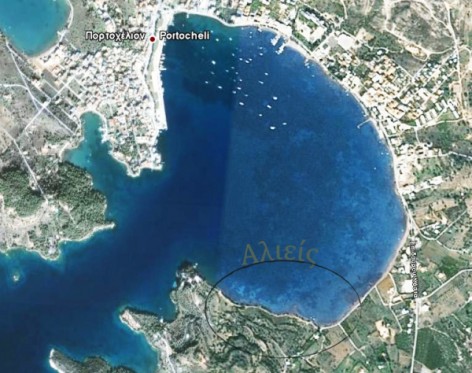 Porto Heli and Argolida host some of the most famous archeological sites in Greece. Epidaurus, Mycenae, Troizina, Tiryns attract thousands of visitors every year. What most people don't know, however, is that the town of Porto Heli itself hides within it a very interesting archeological site; there is a catch, though, since to see it in its entirety you should know how to scuba dive.
Alieis is an ancient town in the Porto Heli bay that flourished during the classical years, even though we don't know much about it. Its residents were fishermen at the rich waters of the Argolic Gulf, but they could also be producing Tyrian purple, this renowned and valuable pigment. The excavations started in the 50s and lasted many years and the archeologists made some significant discoveries but, unfortunately, couldn't find the landmarks of an ancient town, like a theater or a big temple.
Today, the best part of ancient Alieis is found underwater, since the sea level has changed a lot since 2500 years ago. But even if you're not experienced divers with your own equipment, there are diving schools in Porto Heli that can help you feel, even for a little while, like Indiana Jones or Lara Croft.
Holidays in Porto Heli are always full of surprises. All you need to do is discover them.
Peloponnese Hotels – AKS Porto Heli