View more
AKS News » The Archaeological Sites of Argolida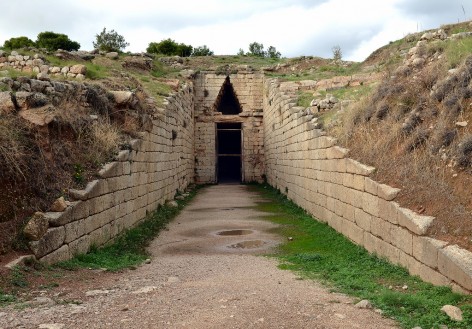 Argolida is a region with many thousands of years of history. The temperate climate, the fertile soil, the generous sea provide the ideal conditions for settlements which, in turn, become powerful cities. Around Porto Heli and farther away you can find some of the most important archeological sites in Greece.
Epidaurus
It is perhaps the most famous theater in the world. Epidaurus has many thousands of visitors every year; they don't only want to see this architectural marvel, but watch magical performances, an experience that, for theater lovers, can be compared with few things in life.
Mycenae
The palace and the city of Mycenae show the glorious distant past of Greece. Imposing graves, huge walls and impressive findings make Mycenae a place that is almost imperative to visit.
Frahthi
This cave hosted the most ancient neolithic settlement in Greece. Even today the archeologists discover new things that give us information on people who lived there tens of thousands of years ago.
Troizina
That's where Theseus started his journey; today it is a beautiful archeological site, hidden in the trees. It is very close to Porto Heli and a visit there will be an ideal way to spend your day.
Tiryns
Tiryns is a site near Argos and Nafplion. It has the added advantage of being close to one of the best beaches in Argolida, Tolo. Combine them for a perfect trip.
Porto Heli
Porto Heli has its own archeological site. What's most impressive is that half of it is on land and the other in the sea. If you feel like scuba diving, this is where you'll find what you're looking for!
Argolida Hotels – AKS Porto Heli