View more
AKS News » Blue flag at AKS Hinitsa Bay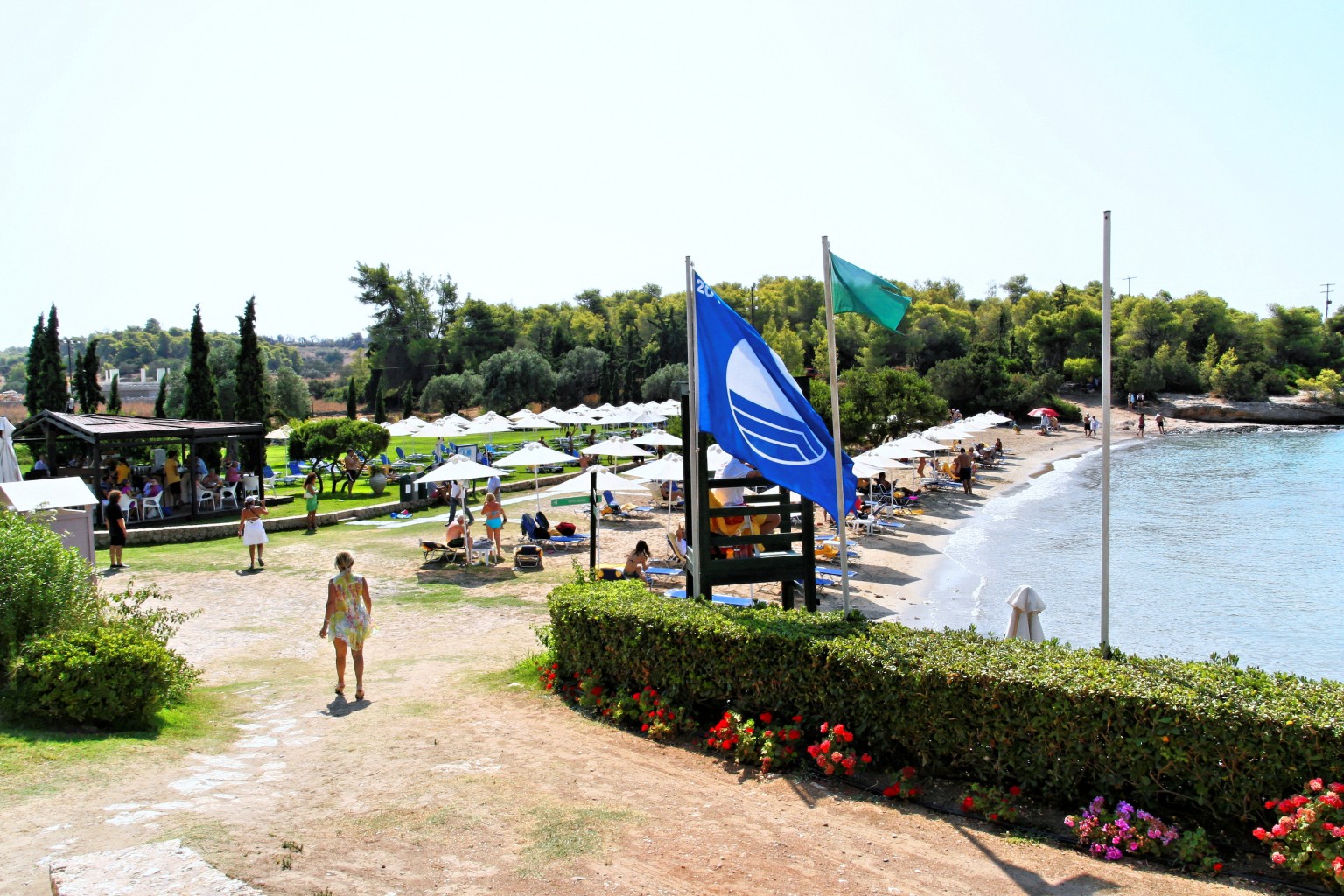 Hinitsa Bay Beach was awarded for yet another year (2015) a blue flag, thus proving that it is one of the best beaches not only in Argolida, but in all of Greece, not just because it is idyllic, but because swimming in its waters is completely safe. But what does it mean for a beach to have a blue flag?
The blue flag doesn't only indicate clean waters, as many people believe. If it were just that, almost all the Greek beaches would have one. A blue flag also means excellent care, service and information for the bathers. In order for a beach to be awarded a blue flag, the people that are responsible for it must be actively working on keeping it in ship shape. Let's see a few of the criteria that can bring a blue flag to a beach:
A committee must take care of all the issues that arise
The beach has to have visible signs with environmental information
Safety and comfort for the bathers take precedence (with lifeguards, cabins, garbage and recycling bins, first aid, drinkable water, clean sand etc.)
And of course, the waters must be crystal clear, away from any sewage or even sea currents that might bring in garbage.
In conclusion, you can trust AKS Hinitsa  Bay for your vacation, knowing that it belongs in the elite of beaches. Just bring your good mood and AKS Hinitsa Bay, along with the people who maintain it, will take care of everything else.
Peloponnese Hotels – AKS Hinitsa Bay