View more
AKS News » The new image of AKS Hinitsa Bay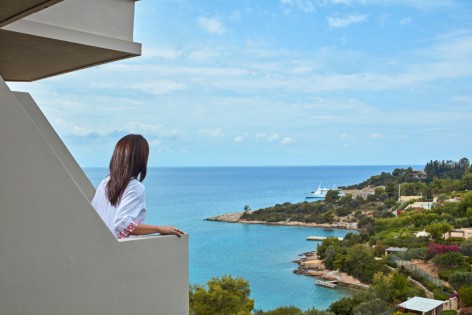 It took more than 1900 pictures and takes to capture the new form of the renovated AKS Hinitsa Bay.
Both the photoshooting and the videoshooting of our hotel were completed with absolute success and the amazing result will soon be available to you!
Christos Drazos (drazos.com) and Orpheas Calaphatis (cinedrone.gr), the most talented professionals that is, our friends and numerous staff members were recruited lovingly and willingly for 3 days to present to all of you the wonderful results of a great renovation.
Our renewed rooms with the all new balconies that offer unobstructed views to the crystal clear sea and the green forests of Argolida, Hinitsa, the most beautiful beach in the area, the Mini Club, which awaits our little friends for countless hours of carefree fun, and all the common spaces you have loved, everything is captured by the photographic lens to the smallest detail and we hope that they will give you a pleasant idea of what you'll see in your next visit.
For the aesthetic result of this production and the provision in accessories, clothes and floral arrangements, we would like to thank the following local businesses:
– "Aqua Boutique", housed in our hotels
– The boutiques "Vogue" and "Οικόσημο" in Porto Heli.
So stay tuned and admire the all new image of the unique AKS Hinitsa Bay.