View more
AKS News » Katafyki Gorge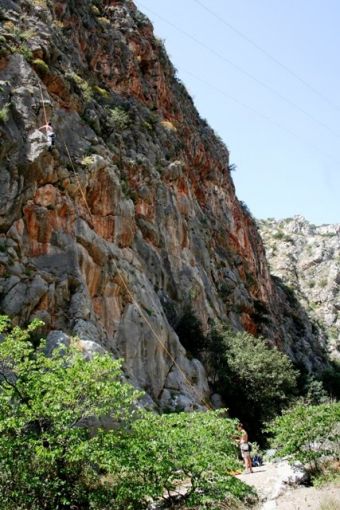 A visit to Porto Heli and the hotels AKS Porto Heli and AKS Hinitsa Bay must absolutely be combined with trips to the surrounding areas. Argolida is a beautiful region that can take your breath away whether you prefer archeological sites (Mycenae, Epidaurus, Troizina) or you'd rather escape to nature and picturesque villages (Argolida mountains, Aghios Aimilianos).
The Katafyki gorge is definitely in the nature category, since it consists of an amazing wooded area, ideal for hiking and just hanging out with the wildlife. It is a bit outside Porto Heli, between Ermioni and Fournoi, in particular. You'll go there and you'll walk among the trees and by the creaks, you'll discover paths and you'll climb steep (but not altogether dangerous) rocks. The landscape is so exquisite that it gave grounds for a myth to form: it is the entrance to Hades, the one that Hercules used to drag Cerberus out.
The best time of year for a trip to Katafyki is in spring, when the weather is not too hot and flowers are blooming everywhere, but this doesn't mean that going there in the summer is out of the question. You should, however, mind the fact that spring storms are always possible. So, if you're at Porto Heli these days, try and include Katafyki in your schedule; it will be an unforgettable experience.
Peloponnese Hotels – AKS Hinitsa Bay