View more
AKS News » Classic car rally in Corinth, Argolida and Spetses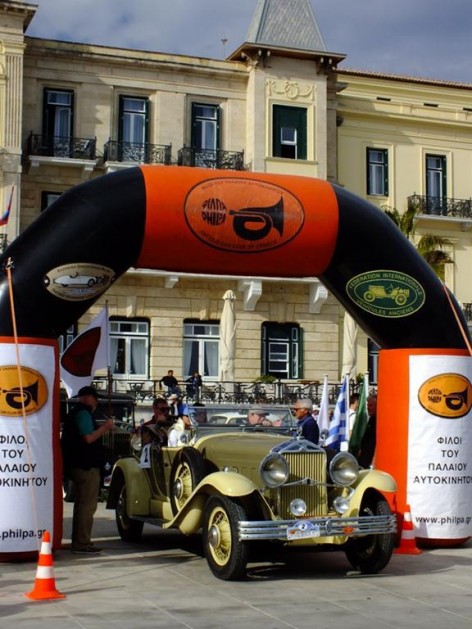 There is no experience more beautiful than enjoying a wonderful drive, through forests and mountains, through picturesque villages and, of course, next to the sea. The 2016 Spring Rally of FILPA (Greek for Friends of Old Automobiles) was organized this year at the most beautiful part of Peloponnese and the Saronikos islands. On 9 and 10 April, classic cars, which make you fall in love with driving, started off at Isthmia, passed through the amazing roads of Corinth and Argolida and ended up at Costa coast, next to Porto Heli, in order to cross the sea towards the always aristocratic Spetses.
Such events don't take place for their competitive sections of course, though competition this year was quite significant, with stages that made the drivers bring their classic cars to their limits. But the most important reason to hold such an event is to come into contact with modern history, to share our love for beauty, whether it can be found in nature or man's technological achievements.
The rally categories were two this year: the first one was Regularity and it included the rally proper, with five stages with a total length of 110 kilometers. The second was Touring where the drivers could drive in a more relaxed way, since the competition included only one stage of 25 kilometers, when they toured around Spetses.
The mountains of Corinth, Argolida (in all its aspects) and Spetses. An ideal route, even more so when it is done in cars with exciting designs and an air of quality that follows them around. The spring rally has started becoming a tradition and, surely, there is no place more fitting than the winding roads of northeastern Peloponnese and of Spetses.
Next year, we will be back to enjoy these beautiful cars and their proud drivers.