View more
AKS News » Wines from Crete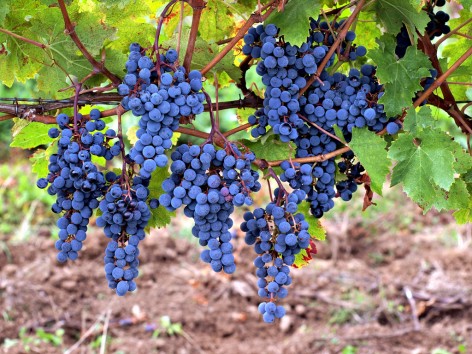 September has come, the vine harvest is here and in Crete the vineyards are ready to give their fruit for the production of some of the best varieties of wine in Greece and, why not?, in Europe. You see, Crete is not only famous for its amazing olive oil, but also for its grapes. The excellent climate, the fertile ground and the love of the locals for earth and nature make sure that Crete will always be a pioneer in wine production. Local varieties are combined with globally known grapes and make a unique combination of enjoyment and well-being.
For the next few days, small and great producers will harvest their grapes, take them to the wine-presses, modern or traditonal ones, and make the must that in a few weeks or even months will give us the beautiful wines of Crete.
The Mediterranean diet considers wine as a little boon that can accompany the many vegetables, the fish and the few and fat-free meats; it also recognizes that in small quantities it can be beneficial to our health. Of course, Cretans, who know how to live, prove that not only with their joyousness and generosity around the table, but also with the fact that they are a very healthy people, so much so that everyone is trying to copy them.
But where do famous Cretan wines come from? What are the most popular grape varieties in Crete?
White varieties
Malvazia, the beloved: A historic Cretan wine, full of aromas. It was known in the Byzantine years and it gives a white wine with intense flavor.
Thrapsathiri, the strong: A variety that's becoming more and more popular. It gives a strong and heavy wine, but it is difficult to produce. You'll see it everywhere in Crete.
Vidiano, the up-and-coming: Even though it is not used that much, Vidiano is slowly becoming known in the wine producing circles. It is characterized by its apricot aroma and that's why it is participates in various Cretan wines.
Red varieties
Kotsifali, the soft: It is known as Crete's Merlot. It has a very pleasant taste so it is often used on its own in wine production. Producers, however, have no problem using it in various combinations in order to create tasty wines.
Liatiko, the sensitive: Difficult to cultivate, Liatiko compensates patience and effort with wonderful aromas and a soft flavor.
Mantilari, the king: A strong wine that is used in many combinations (mainly with Kotsifali) in order to make some of the best red wines in Crete. It's probably the best known grape on the island.
Crete Hotels – AKS Minoa Palace