View more
AKS News » The new Paros airport is now in operation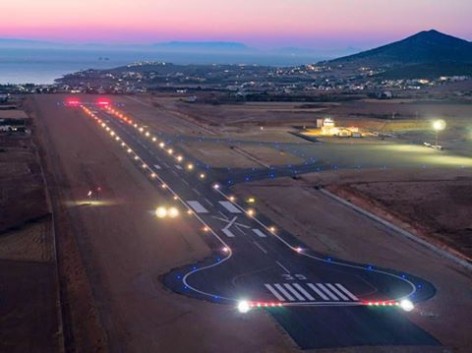 The new Paros airport is now in operation and this beautiful island in the Cyclades will be able to welcome even more visitors that will enjoy the sun, the sea and the beauty of Paros.
The new modern airport of Paros has a two kilometer runway, which means that it will be able to accept larger airplanes and even more visitors. This move will be a breath of fresh air for the island, which, however, never stopped being first choice for those who want to have quality vacations whether they come from Greece or abroad.
Olympic Air intends to start a new connection in the beginning of August; Thessaloniki now will be just one flight away from Paros, so the people from the co-capital of Greece will be able to come to Paros quickly and easily, so they can go to the famous Paros beaches, enjoy the amazing nightlife at the cosmopolitan Naoussa or the spirited Paroikia or elsewhere.
The new airport will benefit the island in many ways, but the main fact is that the passengers will increase by 150 thousand people. Of course, Paros has the infrastructure, the knowledge and the experience to accommodate this increase in passengers and Chroma Paros of AKS Hotels will once more be a pioneer in this new era.
Now Paros will have the airport it so rightly deserves, since it is one of the most refined islands and attracts people from all over the world. Quite often, it is the visitor's first impression that matters the most and a modern airport, where everything works swimmingly, can improve their experience and offer a good start that can influence the entire trip.
So, Paros, along with its new airport, is waiting for you, so it can really show you what it means to have vacations on a Greek island.
Hotels in Paros – AKS Chroma Paros