View more
AKS News » 2016 is here, the countdown has begun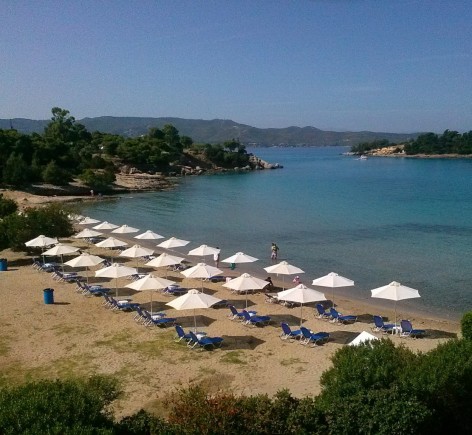 Something always changes when the new year comes, a sense of expectation and nostalgia, an idea is planted, that of the summer that is approaching, even though the culmination of it is definitely the Easter break. That is why we at AKS Porto Heli and AKS Hinitsa Bay hotels are looking forward to the summer and we have already started counting down to the hotels' reopening. It's no accident, after all, that it coincides with the time when nature is born anew, Argolida puts on her best appearance and awaits for your visit, in order for you to enjoy a few days of relaxation and fun at AKS Hotels and its beautiful villages.
When the hotels are open again and you come back to Porto Heli, you'll remember how ideal and beautiful a place is the town itself and Argolida as a whole. From the central Porto Heli beach, where you will swim, go on a boat ride, but also drink coffee or a drink, to Hinitsa bay, which is for us the most wonderful beach of Argolida, since AKS Hinitsa Bay makes sure that it is perfect at all times, Porto Heli can keep you occupied for days. For those who love Hinitsa Bay, there's a little surprise coming your way. The hotel is being renovated and modernized so it can offer even more comfort and entertainment opportunities to its guests.
The true magic of Argolida, however, lies in the infinite trips that you can go on, with Porto Heli and AKS Hotels acting as your base of operations. And these trips can satisfy any and all preferences. Whatever you enjoy, Argolida provides it.
If you prefer ancient monuments and trips to the past, then you can head to Mycenae, perhaps the most interesting archeological site in Greece, Epidaurus, the famous theater, or even Tiryns and Troizina (we're particularly fond of the last one). If, on the other hand you're looking for beaches, besides Porto Heli itself, you can go to Koilada, Ermioni, or a bit farther away, to Tolo or Nafplion.
But going to the beaches can be accompanied by trips to amazing villages and other locations in Argolida. From Avgou Monastery, that is built in a rock, to the prehistoric settlement at Fragthi cave and to the beautiful villages of the Argolida mountains, everything is a short drive away by car.
AKS Hotels will be here for you this summer, so your vacations can be even better, even more enjoyable.