View more
AKS News » Trips around Crete – Lasithi Plateau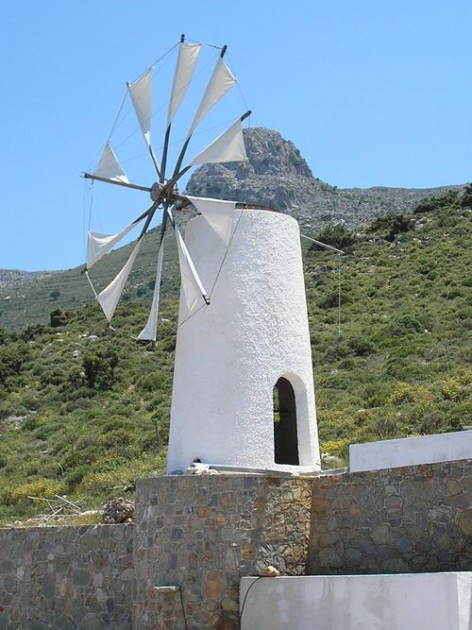 When you think about Greek islands, what's the first that comes to mind? Sun, sea, beaches, narrow streets, whitewashed houses, steep cliffs, endless fun: all these are elements that the visitor to the Greek islands expects to find and enjoy. And Crete has all this, but it also has so much more. Crete isn't just another island, it is one of the largest islands in the Mediterranean and in it you can find not only what was mentioned before, but also dangerous mountain paths, forests and plains, mountain villages and so many more.
The Lasithi plateau is one of those regions in Crete that you wouldn't expect to find on a Greek island. It is relatively close to Heraklion (about an hour away by car) and it is definitely worth seeing. It is surrounded by mountains and it is famous for its windmills that are strewn in it. A few decades ago, the mills were thousands. Today there are fewer and many of them are renovated.
The villages are all at the edges of the plateau, close to the mountains, so they leave the central area to be cultivated. If you circle around it, you'll witness to places of unparalleled beauty. The ideal time to go is in spring, when you can see nature in all its splendor, but a visit in winter has its charms, since the plateau is often covered in snow.
Crete Hotels – AKS Minoa Palace