View more
AKS News » Paros Carnival 2016 – The Tradition Continues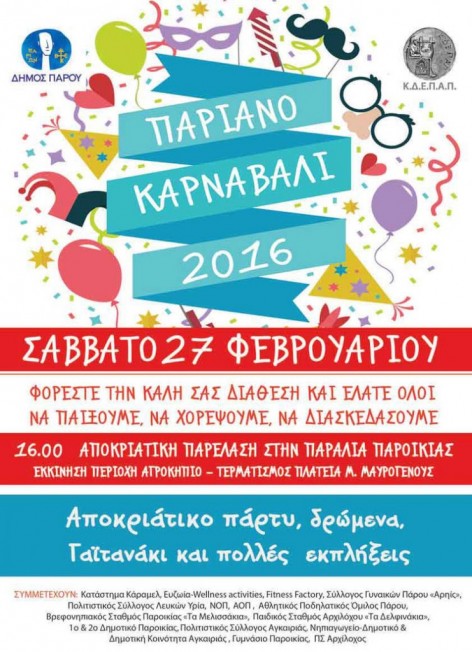 Who says that the islands of the Aegean live only in the summer and stay dormant the rest of the year? Paros teems with life throughout the year, even when the tourist season is months away. And there is no better period to celebrate than the Carnival, these traditional festivities where people can escape their everyday routines and enjoy a carefree time that other celebrations can hardly provide.
The festivities for the Paros Carnival 2016 were a resounding success last Saturday, February 27 at the Paroikia beach. The most important event was the parade, but in these cases, the guest of honor is always fun, since nothing would be the same without the wacky disposition of the carnival goers.
The people of Paros may have lacked the help of travelers that flock every summer to the island, but they have proven that entertainment is always there on their island.
AKS Chroma Paros Hotel