View more
AKS News » Why is Paros the ideal Cyclades island for your vacation?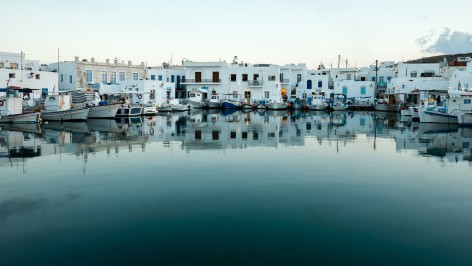 It's no surprise that Paros is always included in the most beautiful islands of the Aegean Sea. Fine weather, excellent beaches, and endless activities for all tastes are the reasons why thousands of travelers visit Paros every year. AKS Chroma Paros in the picturesque and amazing Naoussa is one of the hotels that stand out, because it's, at the same time, at a quiet location and very close to where things are happening.
But why choose Paros for your vacations? The answer is simple: Because it has everything! And if you don't believe us, we'll give you only five of the countless of reasons to visit Paros this summer:
The best beaches: Santa Maria, Kolibithres, Pounta, Chrysi Akti. There really is no end to them. If you stay at Paros just for a few days, then it is certain that you won't have time to enjoy all the beaches on the island. Do your research, choose the one that suits you best (family oriented, organized, secluded, with water sports) and be prepared to spend an amazing time by the sea.
Water sports: Now that we mention it, there may not be a water sport that you can't enjoy at Paros. From racquetball to kitesurfing and from scuba diving to windsurfing, everything is there for the adventurous types. But even if you don't particularly enjoy extreme situations, Paros has a lot more to give you.
Nightlife: This is where Paros shines. From quiet little bars to crazy clubs, nightlife in Paros stands out from the crowd. More refined than Mykonos, more varied than Santorini, Paros knows how to satisfy the visitors' every wish. Especially at cosmopolitan Naoussa, nightlife can be compared to that of the best cities of Europe.
Amazing sights: Whether it's about archeological sites or medieval monuments, Paros is ideal for the visitor who wants to learn, see, converse with history. From Dilion and Asklipieion of the ancient times, to Panagia Ekatontapiliani at Paroikia and the Venetian castle at Naoussa, your days will be filled with discovery.
Local products: It would be impossible for an island blessed with such great weather and so much sun to lack amazing local products that cannot be found anywhere else. Go to the Paros' exquisite restaurants and drink wine (Mandilaria and Monemvasia) or souma (a kind of white spirit), eat Paros' anthotyro, and don't hesitate to taste seasonal fruit, grown on the island, always fresh.
Naoussa Paros Hotels – AKS Chroma Paros