View more
AKS News » Around the Peloponnese on a bike…or in a catamaran – The Peloponnesian Challenge Race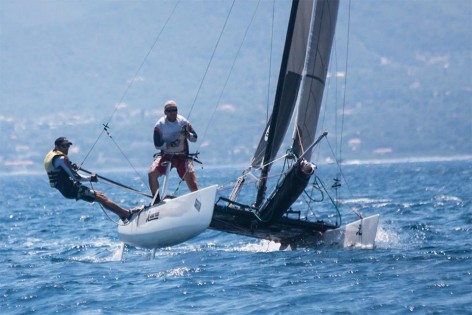 A race that differs from all other races is about to start in the Peloponnese. Two teams with entirely different vehicles will start going around the Peloponnese, after a modest ceremony at Ancient Olympia. The first team (Team Discover-Peloponnese.com)  has a catamaran racing boat and the second (Team Artisan Travel) is comprised of six experienced bicyclists.
Different route, different difficulties, but one goal. To showcase the beautiful Peloponnese as one of the top tourist destinations in Greece and especially in the alternative tourism sector.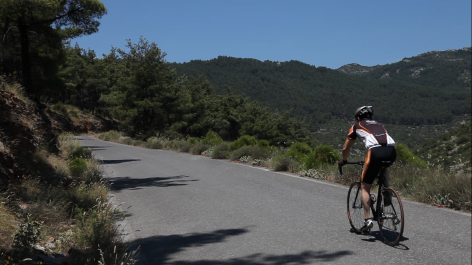 The idea was born in Tripoli by Mr. Christos Panagiotopoulos, owner of a business that specializes in alternative tourism. AKS Porto Heli Hotel is a proud sponsor of this effort and, furthermore, on September 14, during this very demanding race, it will host a meeting with the protagonists of the race.
This race, known as the Peloponnesian Challenge Race, will be an endurance test for the bikers and the sailors alike. The bicyclists will start from Olympia and head west first. They will cover 1500 kilometers through some of the most majestic forests, mountains and coasts of the Peloponnese. The route will take them to Old Epidaurus, Porto Heli, Monemvasia and elsewhere, in other words, to some of the most important sights in the Peloponnese, but also Greece itself.
At the same time, the catamaran will start from the Katakolo harbor and follow a similar course (in parallel to the coast, of course) and in many harbors the crew might be able to meet the bicyclists. Their route will be 550 nautical miles (that is around 1020 kilometers, but as a seafaring people the Greeks should know that for sea routes only nautical miles are used). And if you're wondering why there is such a difference, the secret lies in the elevation differences that the bikers will face, but also the fact that the boat will be mainly going straight; weather permitting, of course, since the sea winds in Greece are mercurial and can prove pretty harsh for the sailors.
The race may be friendly and have as a goal to promote the Peloponnese, as well as some higher ideals, like athletic spirit, but this doesn't mean that the teams don't want to win. So, we're expecting an exciting match and AKS Porto Heli Hotels feel proud that they can support such a noble goal that will help our beloved Peloponnese.
Peloponnese Hotels – AKS Porto Heli