View more
AKS News » Why Porto Heli is the Best Place to Stay in the Peloponnese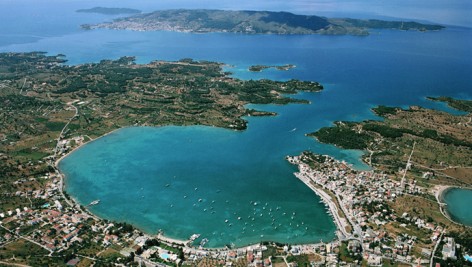 It is no accident that thousands of people choose Porto Heli to spend a few idyllic days every summer. Porto Heli combines everything you could ever ask of your vacations and you won't miss a single thing! There are so many reasons to choose it next time you're looking for your destination that we can only mention a few here:
1. Perfect beaches
Argolic Gulf is famous for its beaches. The central beach of Porto Heli, Hinitsa close by, and, a bit farther away, Ermioni, Tolo, Karathona, all of them can offer you infinite choices. For families or parties, organized or secluded, you can find any beach you'd like around Porto Heli.
2. Unique sightseeing
Porto Heli is only a short drive away from some of the most important ancient sights in Greece. Mycenae, Epidaurus, Troizina, Tiryns, and so many more. You might need days to see it all, but we consider that an advantage.
3. Beautiful nature
Going from sight to sight you will never be bored, quite simply because Argolida is all green with trees, groves and fields. Your drives will always bring you close to great locations waiting to be discovered.
4. Excellent stay
AKS Porto Heli and AKS Hinitsa Bay Hotels are ready to welcome you and help you take the first step towards your perfect summer vacations, since they have luxury rooms and amenities you'll find nowhere else in Porto Heli.
Peloponnese Hotels – AKS Porto Heli