View more
AKS News » Trips around Porto Heli II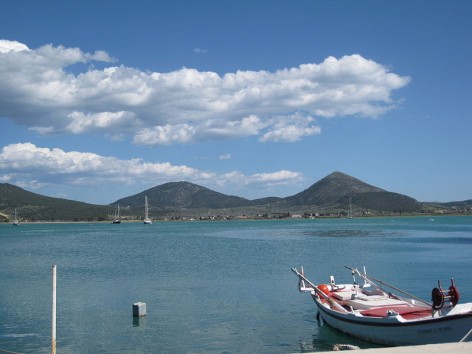 Porto Heli may be able to keep your interest during your vacation, but it is also surrounded by wonderful locations that can attract your attention, if you feel like going for a drive around beautiful Argolida. Here we will only suggest a few of the places you can choose to go.
Ververonta lagoon
With an impressive beach and excellent little taverns, Ververonta beach is ideal for a completely calm and idyllic day. Swim in the sea, drink some ouzo, forget your problems in a place that was used in the past as a haven by pirates. It is also said that the waters there are therapeutic.
Koilada
Koilada in Argolida is one of those villages that you'll fall in love with at first sight. Picturesque, calm and comely, Koilada isn't for a long stay, but it is definitely worth going there during your explorations. Don't forget to go by the shipyard, since the boats built in Koilada are famous for their sturdiness and their reliability.
Avgou Monastery
Argolida might have a lot of ancient sights, but it is not lacking in newer attractions. Avgou Monastery cannot however be considered that new, since it's been standing by the rock and the forest since at least the eleventh century. Impressive architecture, a solemn atmosphere, trees and a river make the landscape perfect for a visit.
Ermioni Hotels – AKS Hinitsa Bay