View more
AKS News » Porto Heli – a different world and yet so close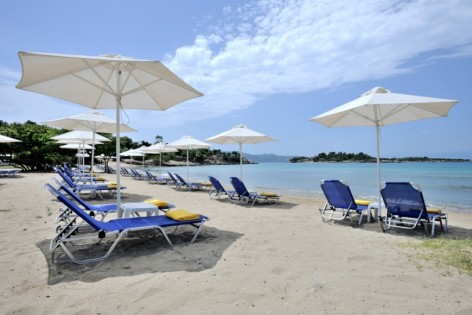 Porto Heli is a village that combines everything. Majestic beaches, impressive mountains, ancient sights and nearby trips to villages and monuments that belong to the most beautiful ones in Greece.
And yet, Porto Heli itself is a nearby trip, since it's so close to Athens; to get there you only need a bit more than a two-hour drive, which is how long it'll take to cover about 160 kilometers. Of course, we would suggest a small detour to see the ancient theater of Epidaurus.
The cost in tolls and gas will be small, since the route after Corinthia is along country (and amazing) routes, and a full tank is more than enough to get there and come back, as well as make short trips to the wonderful towns around Porto Heli, like Ermioni, Aghios Aimilanos and Koilada and so many others.
And if you book an all-inclusive package, you will have complete control of your expenses, since AKS Hotels will make sure that you and your family will have unlimited snacks and beverages during your stay.