View more
AKS News » Trips around Porto Heli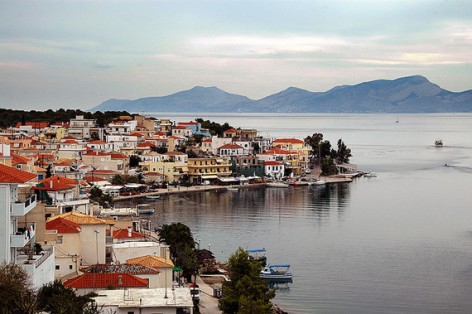 Porto Heli isn't just an amazing town, ideal for spending there a few idyllic days of your vacation. It also offers you infinite possibilities for trips around it, since Argolida is full of wonderful locations that you can visit either for their beaches, or their taverns, or the beautiful landscape. In this article we will talk about two of the closer trips around Porto Heli.
Ermioni
Ermioni is only a few minutes away from Porto Heli. It is a very impressive town, really taken care of by its residents, because they want it to be unforgettable to visitors. Ermioni is surrounded by pine trees, and is not lacking in popular beaches: Kouverta, Maderi, Petrothalassa and Bisti are only some of them. A bit further outside is Katafyki gorge, if you feel like a hike and an adventure in nature.
Aghios Aimilianos
The cape and the village of Aghios Aimilianos is perhaps the region that attracts the largest number of the rich and famous from all over the world after Mykonos. The green landscape, the magnificent view to the sea, the picturesque architecture have led many to build their mansions in the area and enjoy the best things in life so close to Porto Heli and Athens itself.
Ermioni Hotels – AKS Hinitsa Bay