View more
AKS News » Spetses mini marathon – A great event on a beautiful island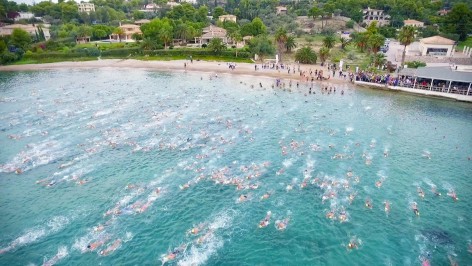 Spetses will once more be hosting, for the fifth consecutive year, Spetses mini marathon, an event that is gradually becoming an institution for this beautiful island of the Saronic gulf, opposite the equally majestic Argolida. From October seven to October nine, Spetses will be filled with athletes, professional or not, from Greece and the entire world. Among them you'll find many famous people, like the exquisite Hollywood actress, Bo Derek.
The athletes will have the opportunity to take part in various races from easy ones to rather demanding ones:
5K race
10K race
25K race
3K swimming (from Kosta coast, next to Porto Heli, to Spetses)
5K swimming (from Spetses to Kosta and back again)
The children will also have the chance to show their skills and stamina with races divided by age:
500m race (children up to five years old)
500m race (children from first to third grade of elementary school)
1000m race (children from fourth to sixth grade of elementary school)
150m swimming (children from eight to twelve years old)
300m swimming (children from twelve to fifteen years old)
This will also be the first year with a SUP event (it stands for Stand-Up Puddle) which is a relatively new sport that is very popular around the Mediterranean Sea and the world.
The festivities won't end here of course, because the people of Spetses know how to make everyone feel welcome. During the events, the participants will be able to make the best of the "Spetsiot Treats", since the women of the island will provide pies, sweets and traditional recipes, always accompanied by ouzo and tsipouro. We just hope that they will enjoy them after they have finished their race. Finally, a whole evening will be dedicated to pasta, since the participants will take part in MELISSA Pasta Night. It is, after all, widely known that pasta is the food preferred by athletes.
The heart of Greek sports will be beating in Spetses and Argolida from October seven to October nine!
AKS Hotels Porto Heli – Hotels in Peloponnese