View more
AKS News » From Porto Heli to Spetses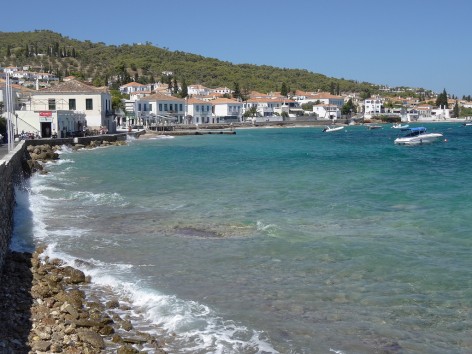 One of the greatest advantages of AKS Porto Heli and AKS Hinitsa Bay Hotels at Porto Heli is that  they're in an ideal location for wonderful excursions that offer a great variety: from the archeological sites of Mycenae and Troizina, to the forest of the mountains of Argolida and from majestic little villages like Aghios Aimilianos to the islands of the Saronikos Gulf. And yes, this last one is not peculiar at all since it's very easy to hop from Porto Heli to Spetses, one of the most beautiful islands of Greece.
There are two easy ways to get to Spetses from Porto Heli. From the Hinitsa Bay peer, at the beach of Hinitsa, there are hydrotaxis waiting to carry you across the water easily and safely. There you can find amazing beaches like Aghia Paraskevi and Aghioi Anargyroi, little taverns with excellent food and a town that is asking to be explored on foot so you can discover every hidden nook and cranny, climb up steps and pass under arches made of bougainvilleas.
The second way to get to get to Spetses is from Costa beach, where you can find the ferry that will take you across. It departs many times a day, especially during the summer months. So make the best of your vacation in magical Porto Heli to take trips to everything that Greece has to offer.
Peloponnese Hotels – AKS Porto Heli