View more
AKS News » Another successful season comes to an end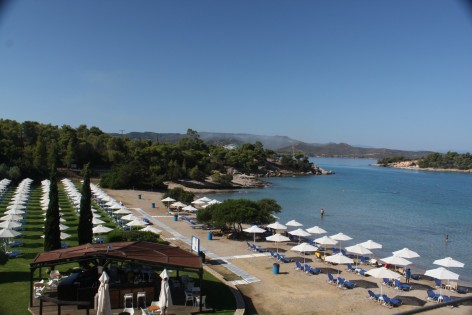 October is here, the clear skies are leaving their place to clouds and rain, the days are getting cooler and cooler and all these are indications that another season for AKS Hotels is coming to an end.
At Porto Heli and Paros and Crete, thousands of visitors enjoyed the Greek summer for yet another year, but also the perfect hospitality offered by AKS Hotels, their expertly trained staff, the unique services for guests of all ages, the family atmosphere that is combined with absolute professionalism.
AKS Porto Heli and AKS Hinitsa Bay at beautiful Argolida and majestic Porto Heli were once more the first choice for visitors. With endless options for trips, short or long, with beautiful beaches, with famous neighbors, this green region became a place to relax and have fun for many people.
AKS Chroma Paros can be found at the amazing and cosmopolitan Naoussa, the village chosen by those who only want the best of their vacation. Good food and drinks, but also partying till morning, beaches for every taste and preference are just few of the things you can enjoy at Paros.
Annabelle Beach Resort and Minoa Palace Hotel can be found in Crete. This year, beautiful Crete, and Hersonissos and Heraklion in particular, were great attractions for tourists from all over the world. Their best option was of course the AKS Hotels.
Next spring, the AKS Hotels will be waiting for you once more to enjoy all the Greek charms.