View more
AKS News » Lost in Aghios Aimilianos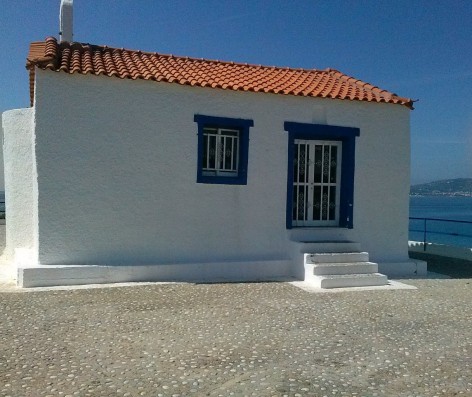 If you take a look at the map, Aghios Aimilianos is just off the main road that connects Porto Heli and Ermioni. A small peninsula juts off the coast of Argolida, a street separates from the central artery and goes down to it and another, a bit farther ahead, returns to it and leads straight to Ermioni.
Sounds pretty simple, right? We decided to make it a bit more difficult and go to Aghios Aimilianos from Costa Coast (where you can take the ferry to Spetses, although you can do the same by taking a hydrotaxi at AKS Hotels). Our plan was simple; we will follow the beach road and at some point we'll get to Aghios Aimilianos.
If only things were so easy.
What we hadn't kept in mind was that Argolida is, in many places, like a seaside mountain. The roads don't go everywhere, the towns and the villages are built in the small valleys strewn around the area and going from one place to the next doesn't always include the shortest route.
We won't say that we regretted our decision, however. While going there, we saw some amazing places, wonderful beaches that had no name, little taverns just where the wave breaks, but the greatest gift of all is Aghios Aimilianos itself. And we're talking both about the church and the commune.
If we were simply lost going to Aghios Aimilianos, when we reached the commune, one could say that we entered a different, labyrinthine world. Cement streets took turns without intersecting, one hill came after the other, each greener than the one before, just when you thought you had reached the sea, the road would take you away from it, dirt roads would appear without warning. After a while, we finally reached the church of Aghios Aimilianos, a beautiful chapel that stands tall, defiant of the waves. We're not sure which side has the better view. Towards the sea and the Saronikos islands or towards the commune with the huge trees and the imposing houses?
Getting out proved an even bigger adventure. The horizon and the GPS weren't of much help and when we finally found another car to ask for directions, it turned out that the driver also wanted to ask us a question.
But Aghios Aimilianos is immensely beautiful and it holds a certain mystery, especially when you're driving next to tall fences for hundreds of meters. And so that you're not left wondering, we came out safe and sound and went on our journey to Ermioni.
Peloponnese Hotels – AKS Porto Heli