Cretan cuisine belongs to the most famous, regional Greek cuisines and excites gourmands with the originality of its dishes. Guests of the lti AKS Minoa Palace have the opportunity to savour this superb, local cuisine as well as a wide selection of international dishes.
MAIN RESTAURANT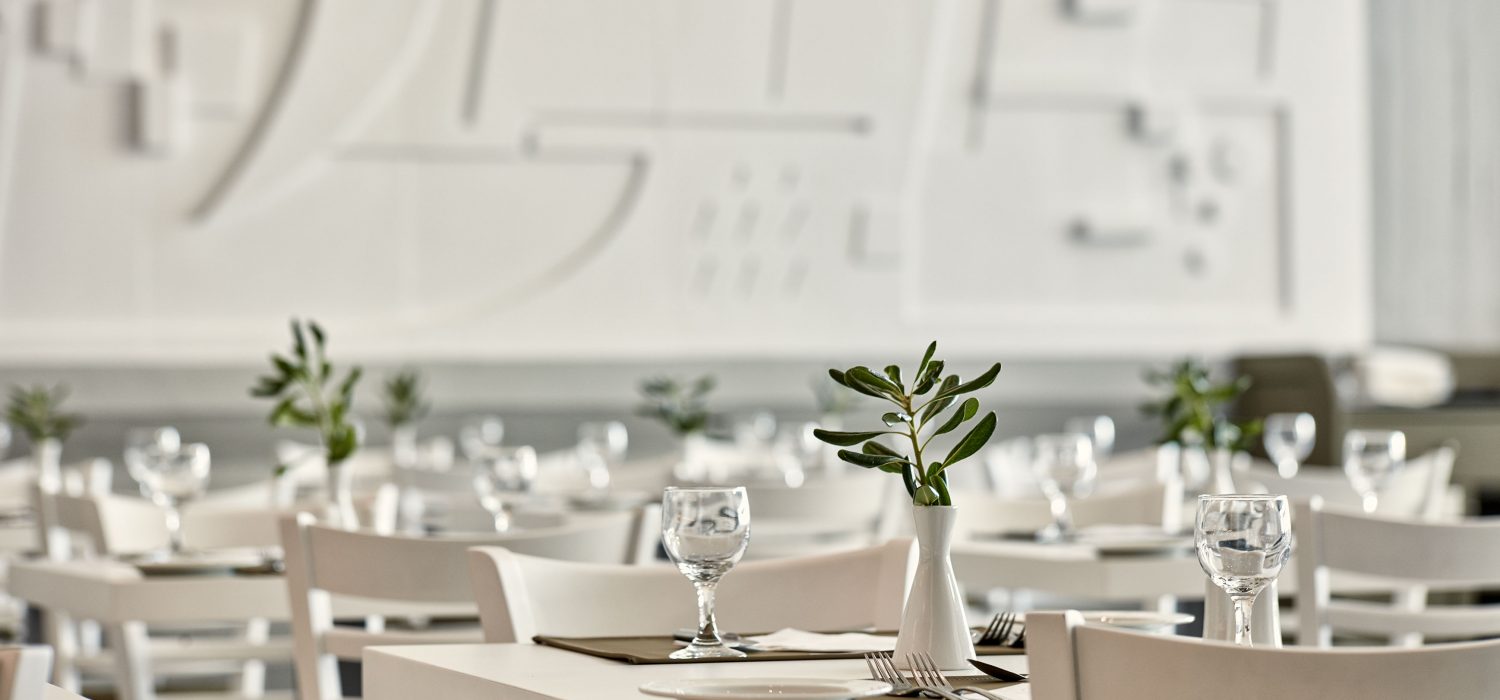 The day at lti AKS Minoa Palace starts at the Main Restaurant in the best way possible, with a rich American style buffet breakfast, overlooking the sensational pool and the invigorating sea. In the same pleasant and tasteful spot, you can enjoy your lunch and dinner with delicious buffets, that carry a wide variety of unique flavors that will satisfy all of your degustation desires. All in all, it constitutes a wonderful choice for restaurants in Heraklion.
GREEK RESTAURANT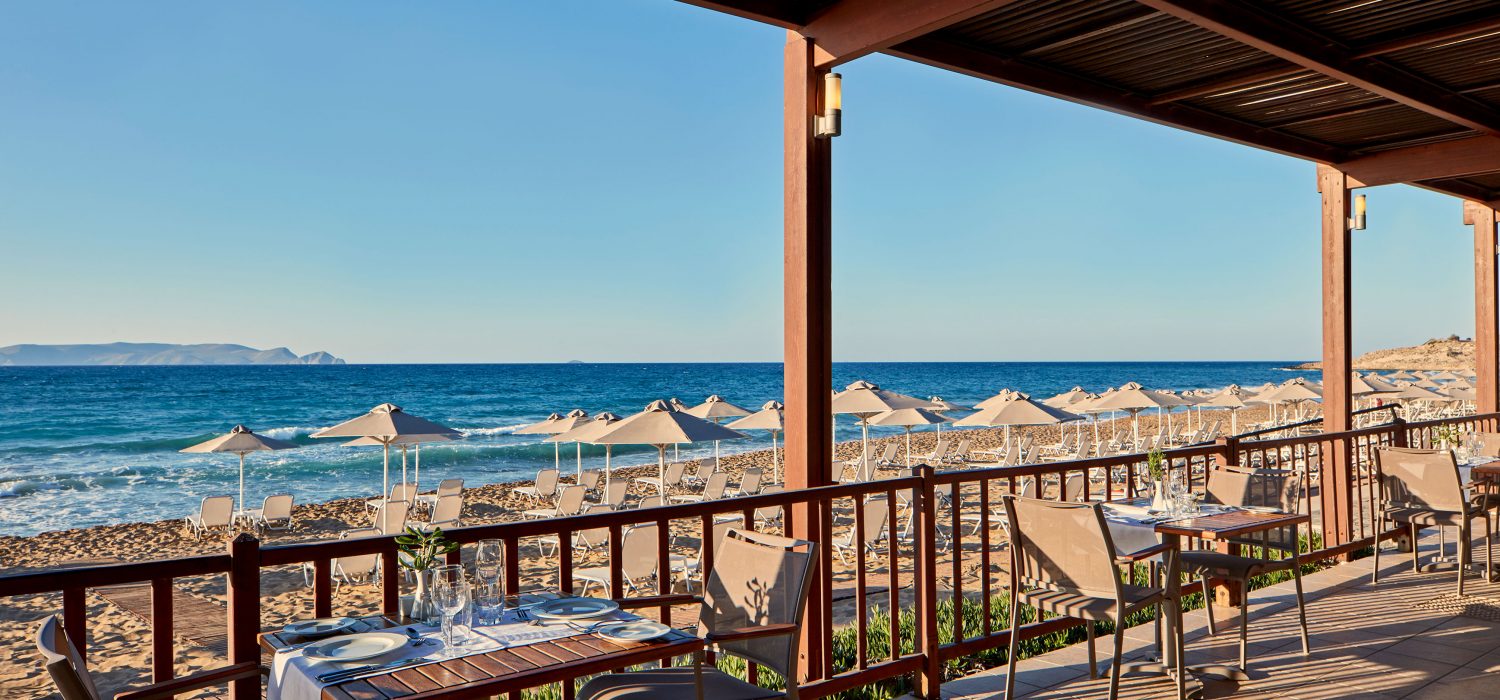 If you belong to the particular people who wish to enjoy the special à la carte creations of our chef during lunch, then, you can be sure to satisfy all your gastronomic wishes at the Greek Restaurant of lti AKS Minoa Palace. Traditional Greek cuisine in its classical form is honoured here, as well some of its renewed variations that will pleasantly surprise you. And when you just want to "snack" along with your favorite drink, you will find a rich variety of hot and cold snacks that will …lift you up!
POOL & BEACH BAR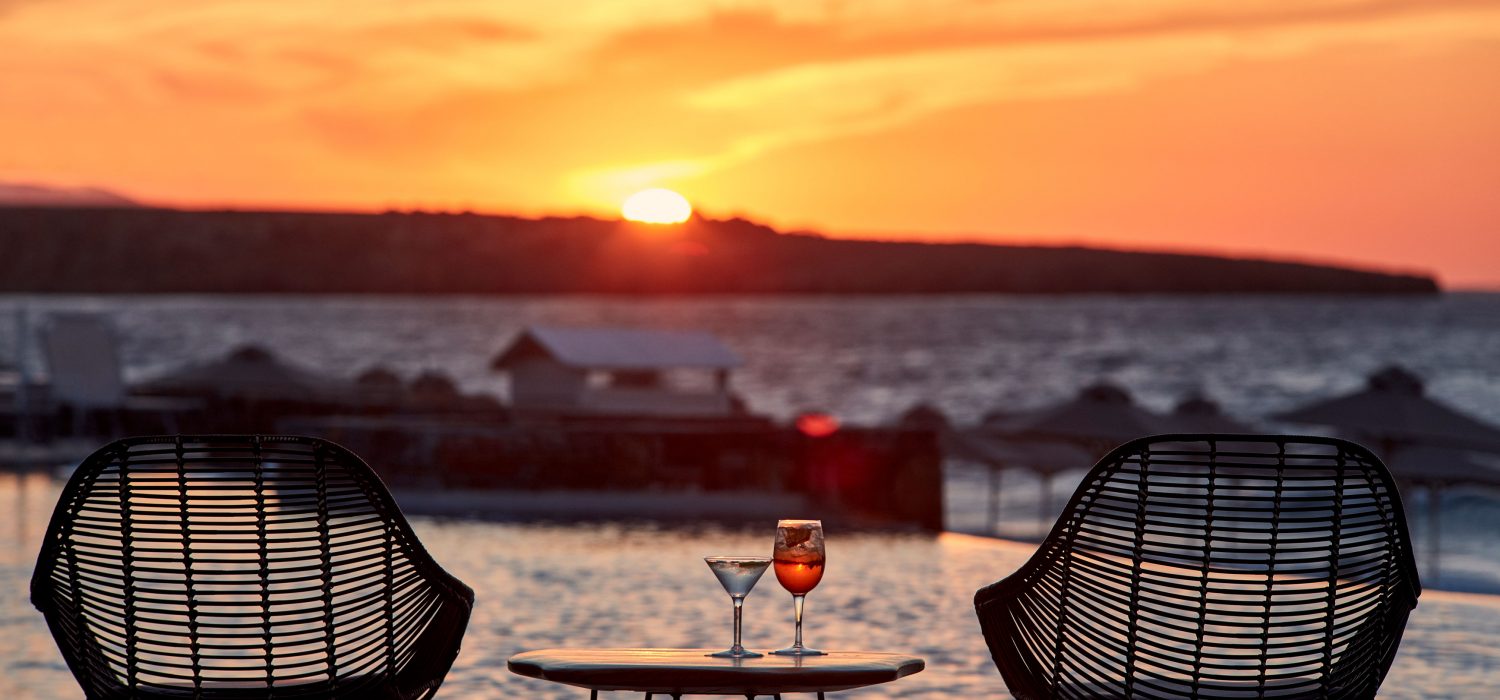 Coffees and tasty snacks, right between the pool and the beach!
Here, you can continue your enjoyment after your breakfast or after your lunch. Or, if you prefer, you can lunch lightly here, with a fine selection of mouth-watering snacks. The lti AKS Minoa Palace's Pool & Beach Bar, is at your disposal for eight full hours (10.00-18.00), giving you the opportunity to combine culinary satisfaction in between dipping in the pool, while sunbathing or as you read your favourite book; enjoy a coffee or a refreshing drink while you're at it, and really relax beyond anticipation.
LOBBY BAR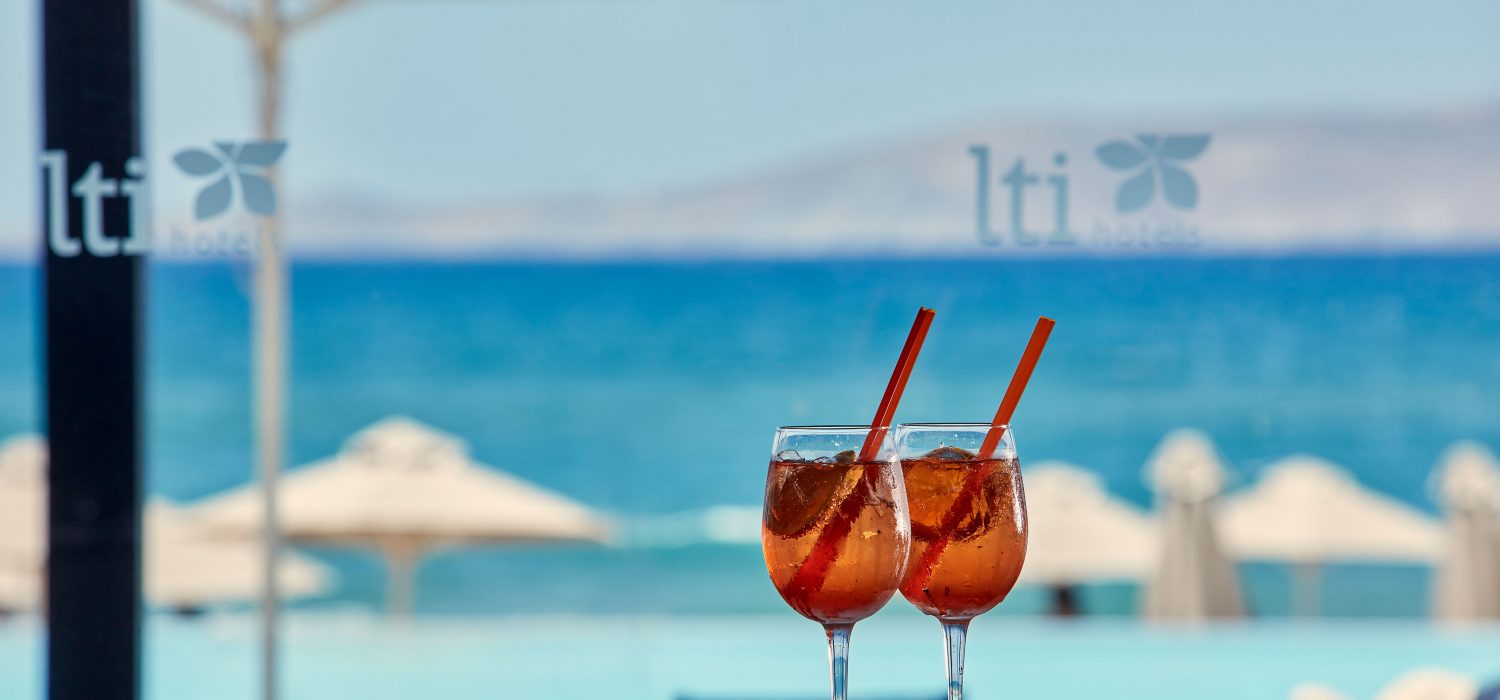 Doused in the sunset and moonshine ambiance of Heraklion …
The pool terrace, with its soft music and lovely views of the sea, is the perfect place to enjoy your favorite cocktail with your chosen company. The atmosphere that is created by the wonderful environment at lti AKS Minoa Palace's Bar, the music, the light sea breeze, the vibrant colors of the evening and the moonshine playing on the water's surface, is so extraordinary that it can not be described in words… Experience it in order to be amazed!