With unique, mouth-watering suggestions prepared with special care, Chef Dimitris Mpampakos of AKS Hinitsa Bay and his team have created a tantalising menu with a wide range of choices that will satisfy even the most demanding of palates. Highlighting Greek cuisine and supporting local producers, many of the fresh ingredients we use are grown in Porto Heli and the wider region. You are sure to thoroughly relax as you enjoy special flavours at any one of our hotel's restaurants. Delectable moments remain to be had at AKS Hinitsa Bay's two bars, a serene setting for savouring the first coffee of the day and that last sunset cocktail in the evening.
MAIN RESTAURANT
ZEPHYROS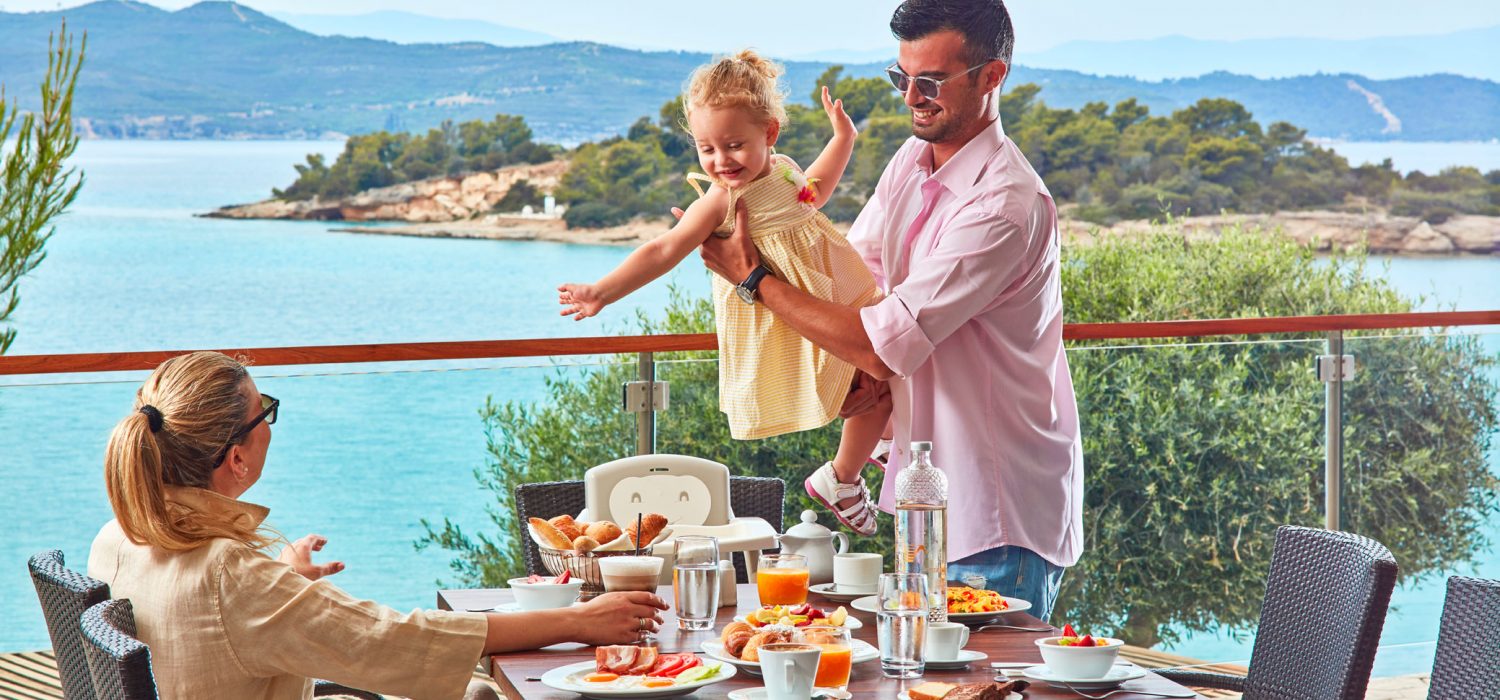 At AKS Hinitsa Bay, breakfast is one the most important meals of the day! This is why we welcome you to Zephyros each morning with fresh and delicious options that will offer you an absolutely tasty wake-up call.
Zephyros is where the day begins and ends; here, 'small miracles' happen and wishes can come true! With a wide range of selections including traditional homemade dishes and exquisite culinary recommendations, the Zephyros Restaurant buffet will leave the entire family feeling thoroughly satisfied after every meal.
POOL SIDE TAVERN
SIROCCO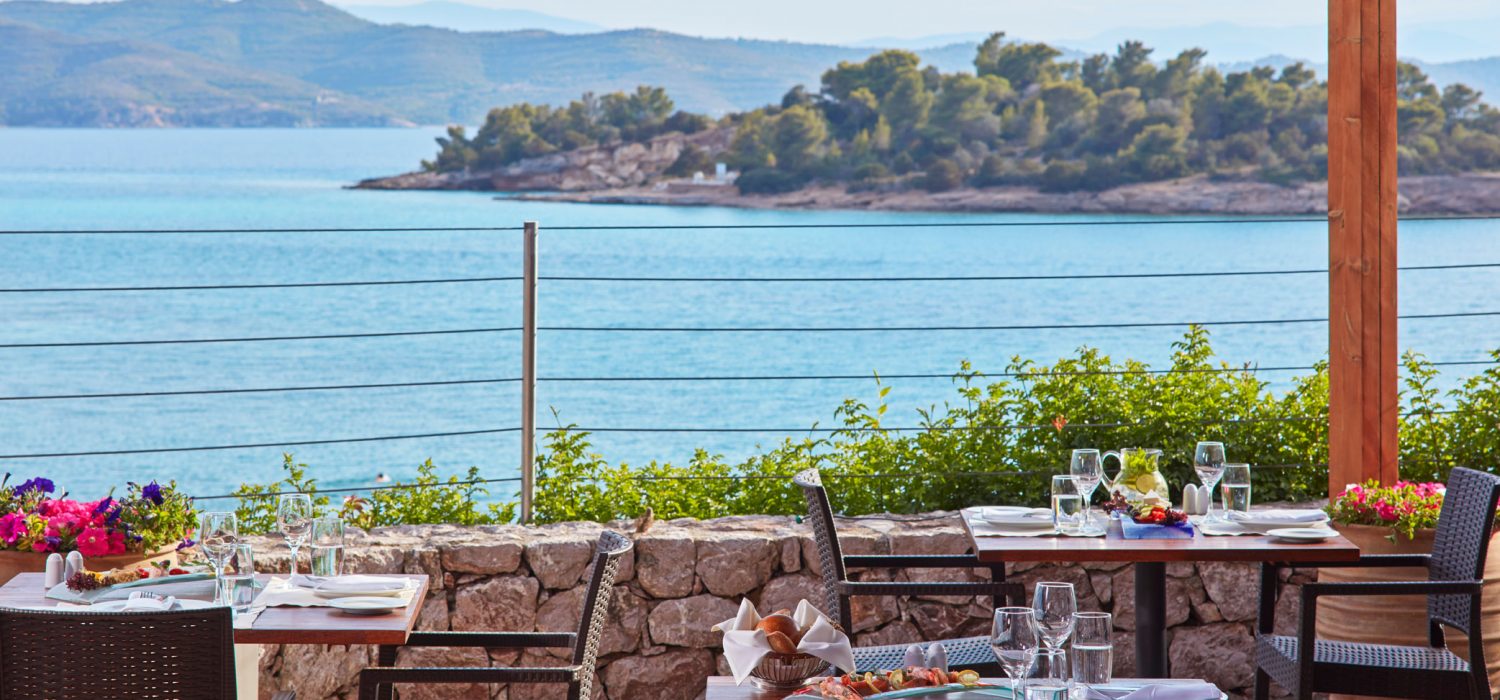 Enjoy a delicious lunch by the pool and the great sea views. The Sirocco tavern at AKS Hinitsa Bay offers tasty lunching delights for the entire family with Greek homemade cui-sine, delicious appetisers and fresh fish options.
MAIN BAR
ARCADIA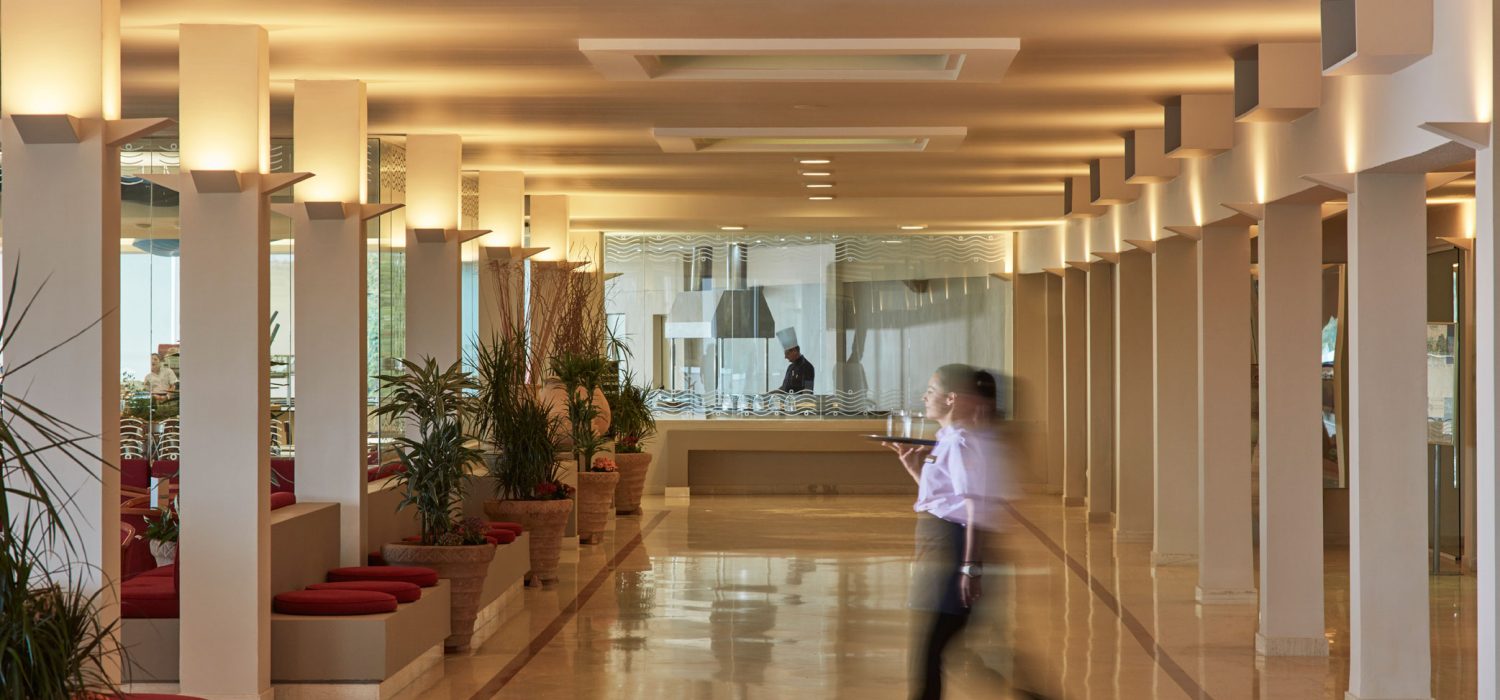 The Arcadia Bar is the main bar of AKS Hinitsa Bay. Its delightful décor, attention to detail and enchanting view, make it the perfect choice with live music and creative and refreshing cocktails, that aim at relaxing you; here, we bid farewell to a wonderful day with warm smiles and joy all around.
BEACH BAR HINITSA BAY: ASTERIAS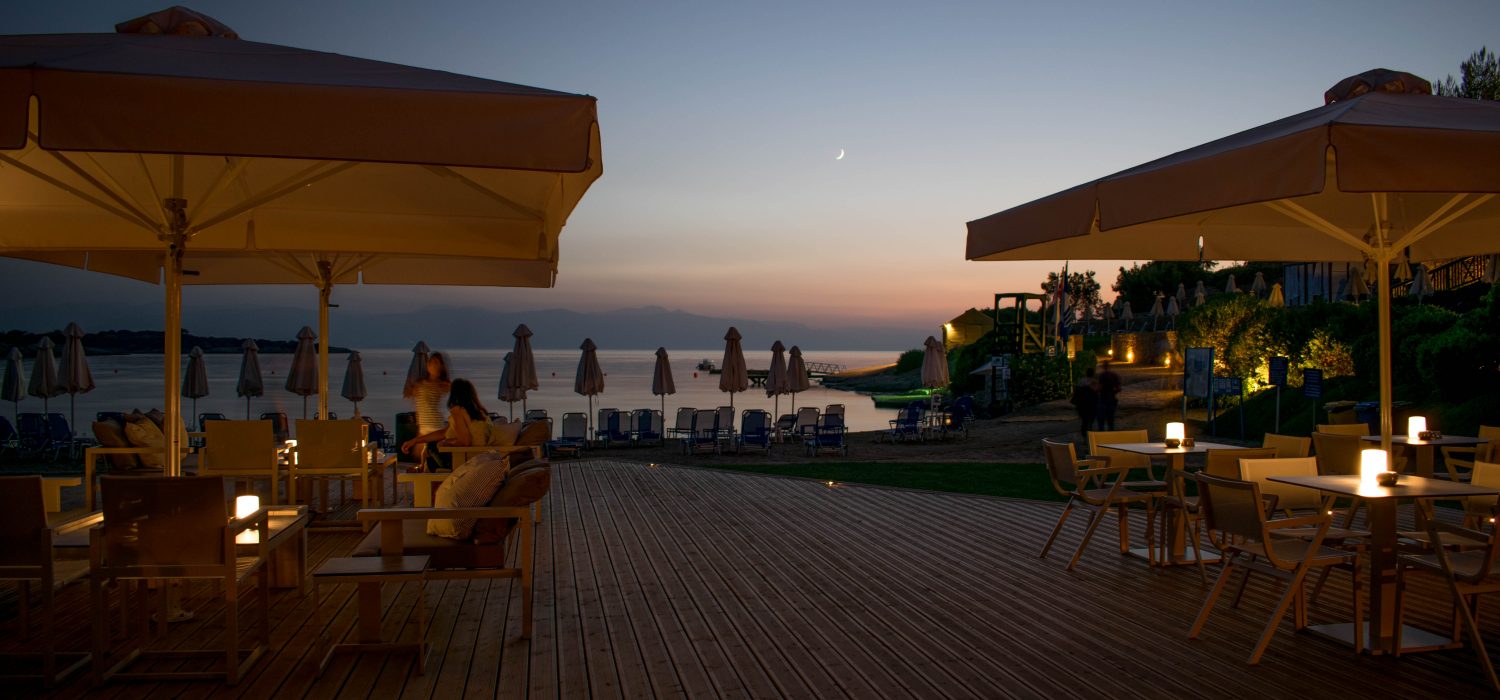 The Asterias beach bar of AKS Hinitsa Bay is certainly a favourite daily meeting point! We have created the perfect oasis of refreshment for those warm summer days, so that there's no need to leave the gorgeous AKS Hinitsa Bay beach. Relax and unwind in the hands of our experienced team as you enjoy a rich selection of snacks & fruit salads, ice creams, freshly squeezed juices, extra cold beers and refreshing cocktails right by the waves.
ROOM SERVICE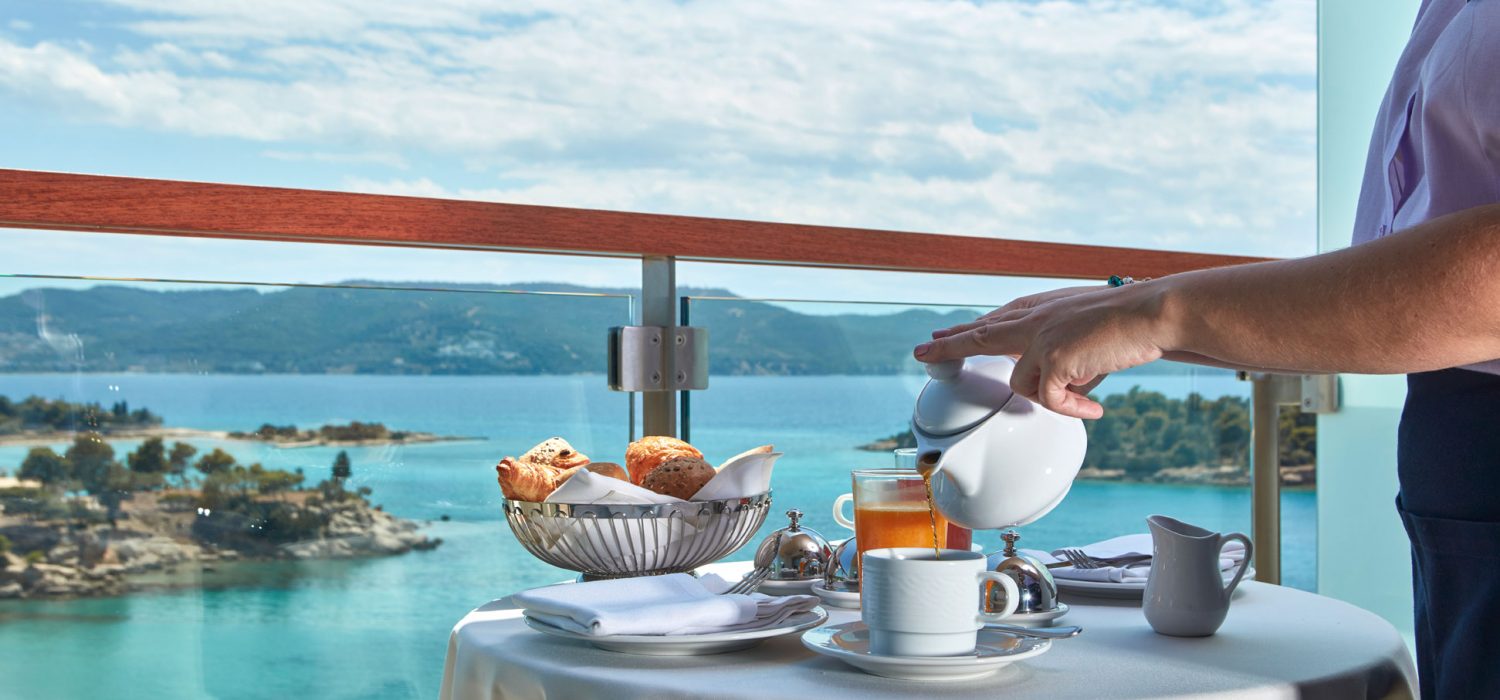 AKS Hinitsa Bay operates Room Service from 07:30 to 16:00 & from 19:00 to 23:30. Take your pick from a wide range of suggestions for breakfast, lunch, dinner or just a snack, and enjoy the delicious dishes in the comfort and tranquility of your own room, whilst indulging in great views from your private balcony.