With unique, mouth-watering suggestions prepared with special care, the chef of AKS Hinitsa Bay and his team have created a tantalising menu with a wide range of choices that will satisfy even the most demanding of taste palates. Highlighting Greek cuisine and supporting local producers, many of the fresh ingredients we use are grown in Porto Heli and the wider region. You are sure to experience moments of pleasant relaxation, enjoying special tastes and flavors at any one of our hotel's restaurants. Delectable moments remain to be had also at AKS Hinitsa Bay's two bars, that will be your serene setting for savouring the first coffee of the day until the last sunset cocktail in the evening.
MAIN RESTAURANT
ZEPHYROS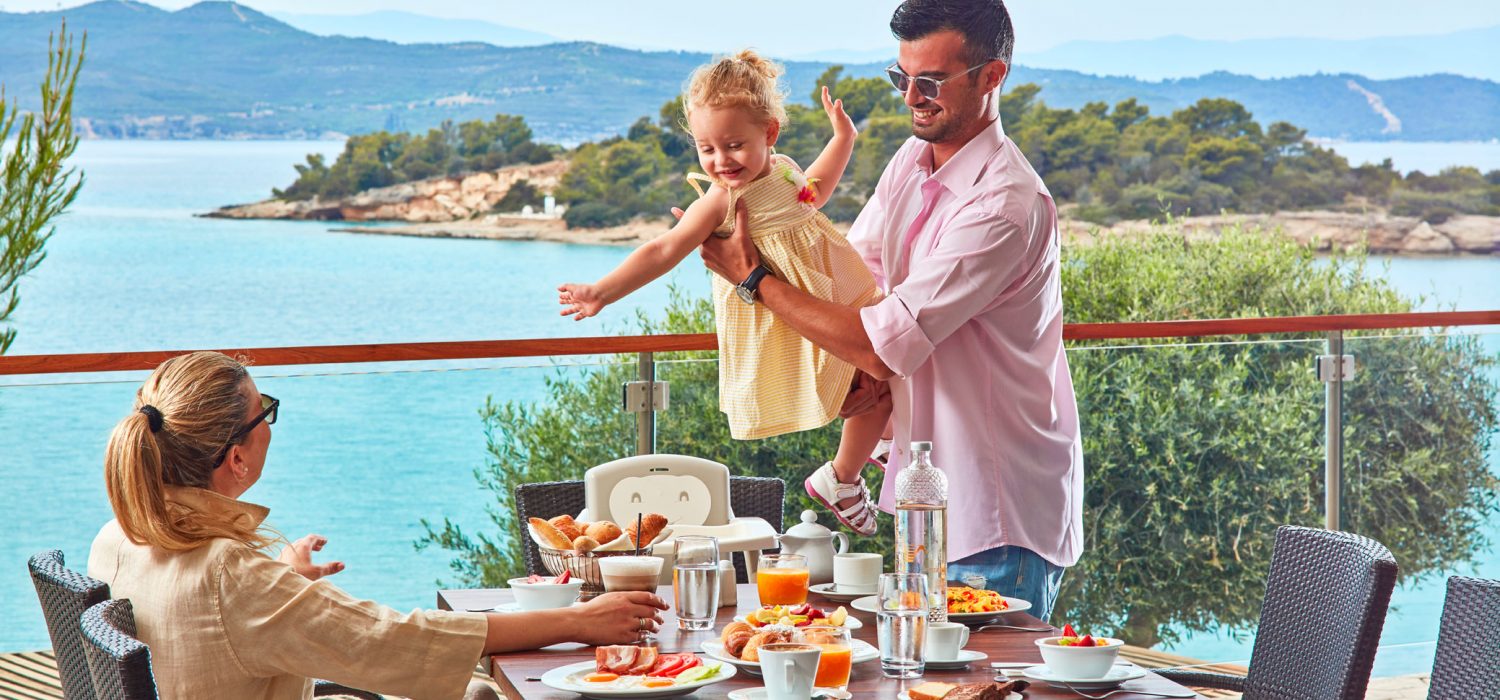 At AKS Hinitsa Bay Hotel we believe that breakfast is the most important meal of the day. So, our day begins very early in order to prepare freshly baked, tasty dishes that will welcome you to our main Zephyros Restaurant, for an incredibly delicious breakfast.
The Main Restaurant is where the day begins and ends, and it is where we might say that small, tasteful miracles happen and wishes can come true daily. With a wide range of selections including traditional homemade recipes and exquisite culinary suggestions, the Buffet of the Zephyros Restaurant will satisfy the preferences of the whole family, day after day.
POOL SIDE TAVERN
SIROCCO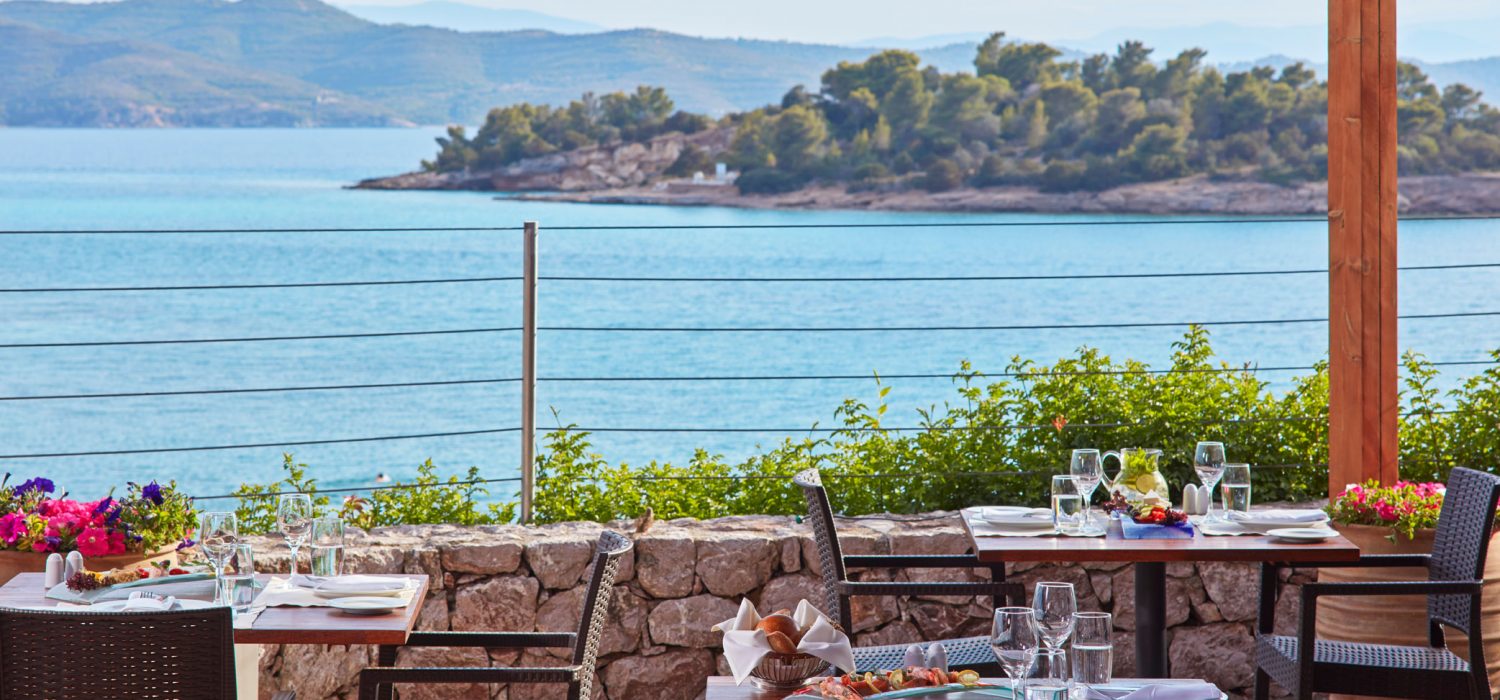 Enjoy a delicious lunch by the pool and the great sea views of Hinitsa. The Sirocco tavern at AKS Hinitsa Bay offers tasty, luncheon delights for the entire family with Greek homemade cuisine, delicious appetizers and fresh fish options.
MEDITERRANEAN A LA CARTE RESTAURANT
THE SUNSET TERRACE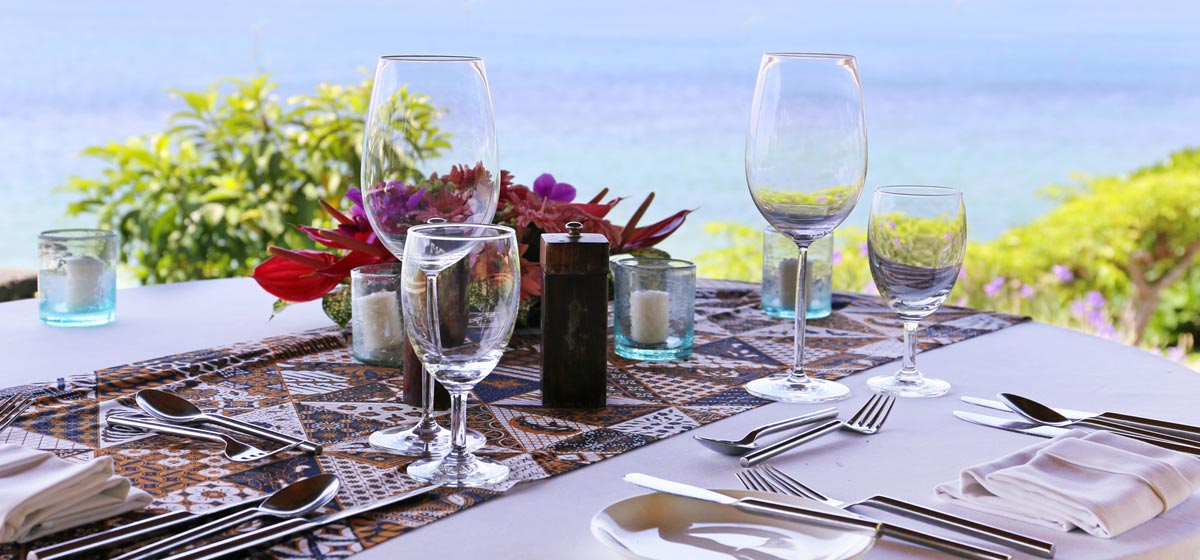 The Sunset Terrace is the à la carte restaurant of AKS Hinitsa Bay that will surprise you with its unique sunset setting, as it is carefully positioned on the west side of the veranda in order to be soaked in immaculate vistas as the sun touches the sea (hidden behind the islet Hinitsa). It is the ideal choice for those who seek some romance, but also for those who simply wish to enjoy a brilliant, colorful sunset, accompanied by the original creations of our Chef (in operation from: end of July to end of August / be informed for the exact dates of operation on 2754098073).
MAIN BAR
ARCADIA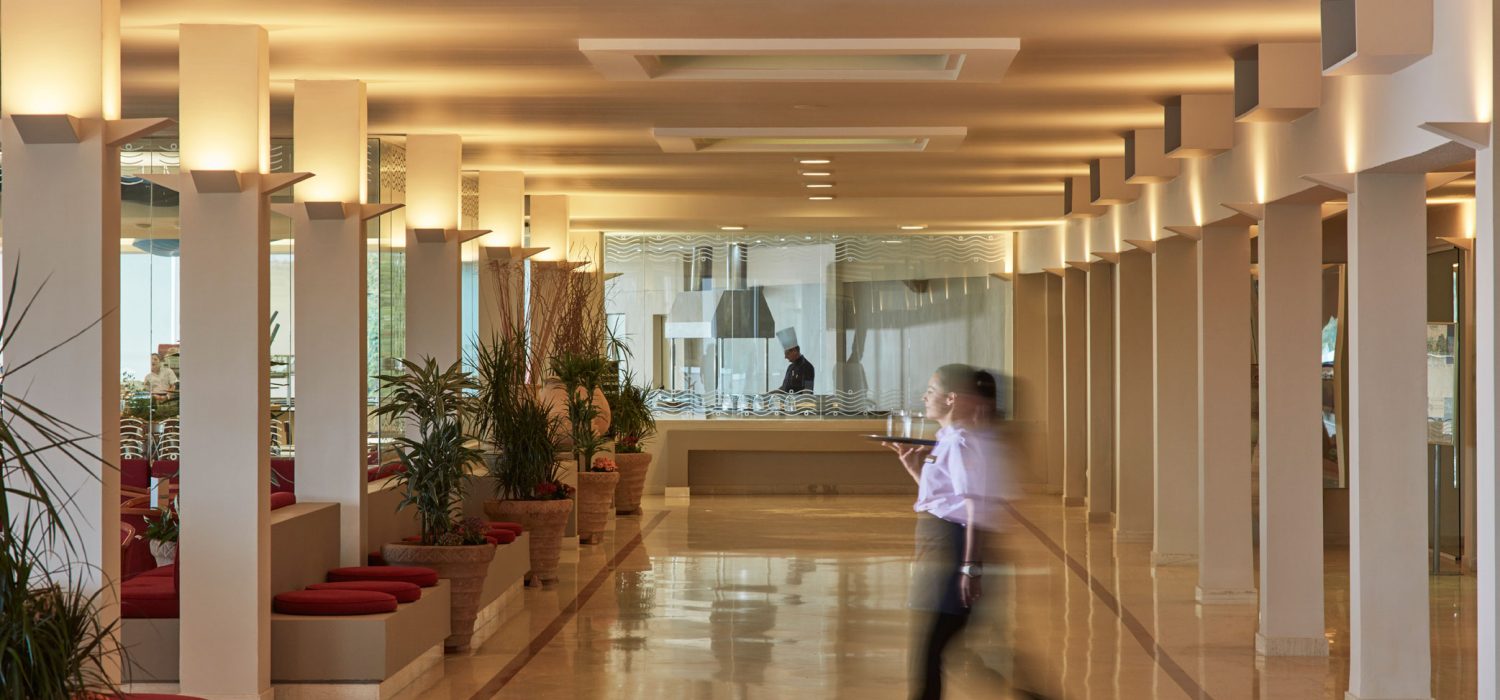 The Arcadia Bar is the main bar of AKS Hinitsa Bay. The delightful decor, the attention to detail and its enchanting view, make it the perfect choice for ending the day in a fulfilling way. With live music that will take you on a mental journey, to creative and refreshing cocktails that aim at relaxing you, at Arcadia bar we bid goodbye to the day that has passed, with warm smiles of satisfaction all around.
BEACH BAR HINITSA BAY: ASTERIAS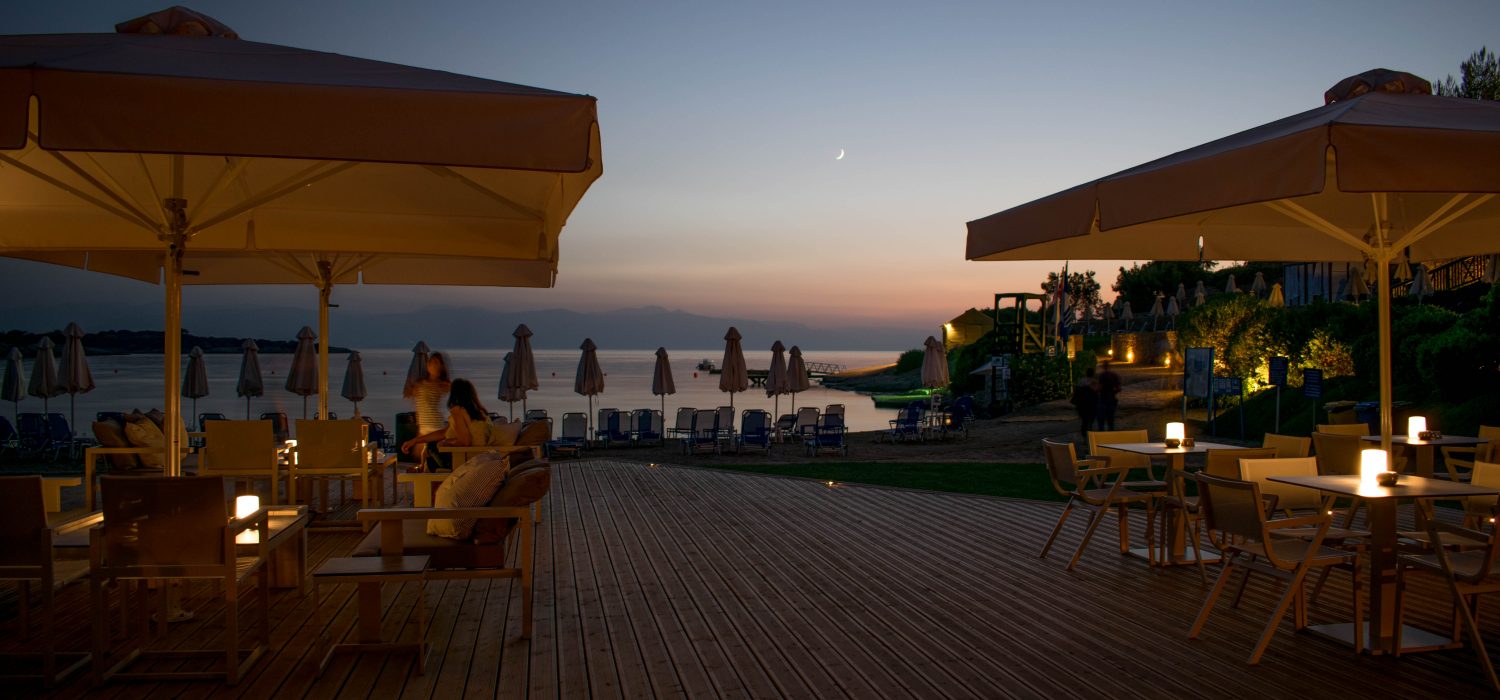 The new Beach Bar at AKS Hinitsa Bay is certainly the daily point of call for everyone. At just a short distance from Porto Heli, we have created the perfect oasis of coolness for those hot summer days. So that you won't have to leave the gorgeous beach of AKS Hinitsa Bay, we have provided a spacious wooden rig, enhanced with shading, that serves a rich selection of snacks & fruit salads, ice creams, freshly squeezed juices, extra cold beers and refreshing cocktails for you to enjoy, right by the waves. Simply relax, letting all your worries go, and surrender to the care of our experienced team.
ROOM SERVICE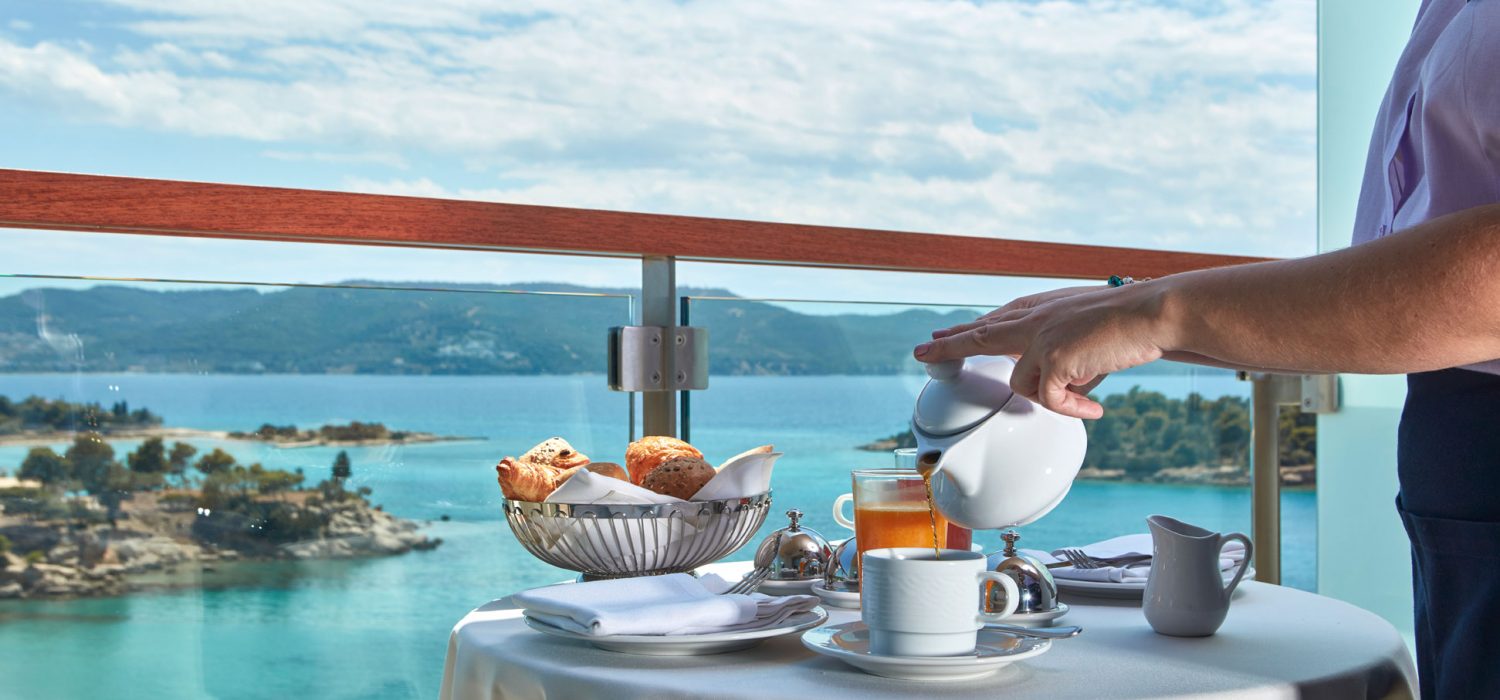 AKS Hinitsa Bay operates Room Service from 07:30 to 16:00 & from 19:00 to 23:30. Take your pick from a wide range of suggestions to be had for breakfast, lunch, dinner or just as a snack, and enjoy the delicious dishes in the comfort and tranquility of your own room, whilst indulging in the great views from your private balcony.