Exceptional dishes and desserts, revitalising juices, refreshing cocktails and tasty snacks! No matter what you're craving, it's sure to be found at one of the restaurants and bars of AKS Porto Heli, where flavour takes the lead, stealing the spotlight from the wondrous view.
Main Restaurant
ALIAS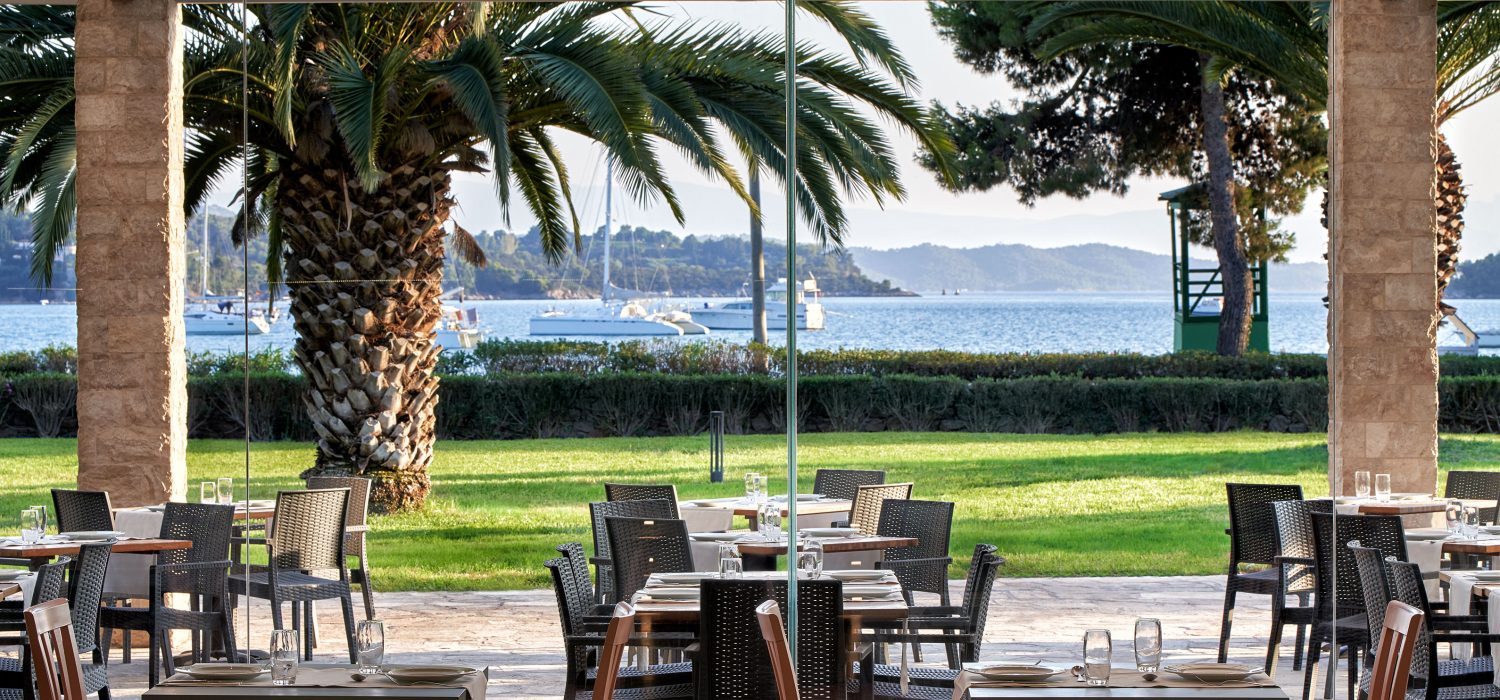 At the fully renovated Alias, our main restaurant, hotel Chef Vasilis Dais suggests fresh flavours and a plethora of options with choices for all taste palates. Our abundant buffets serve new dishes every day, made with excellent raw materials, sure to interest guests of all ages.
Bar Restaurant
AEOLOS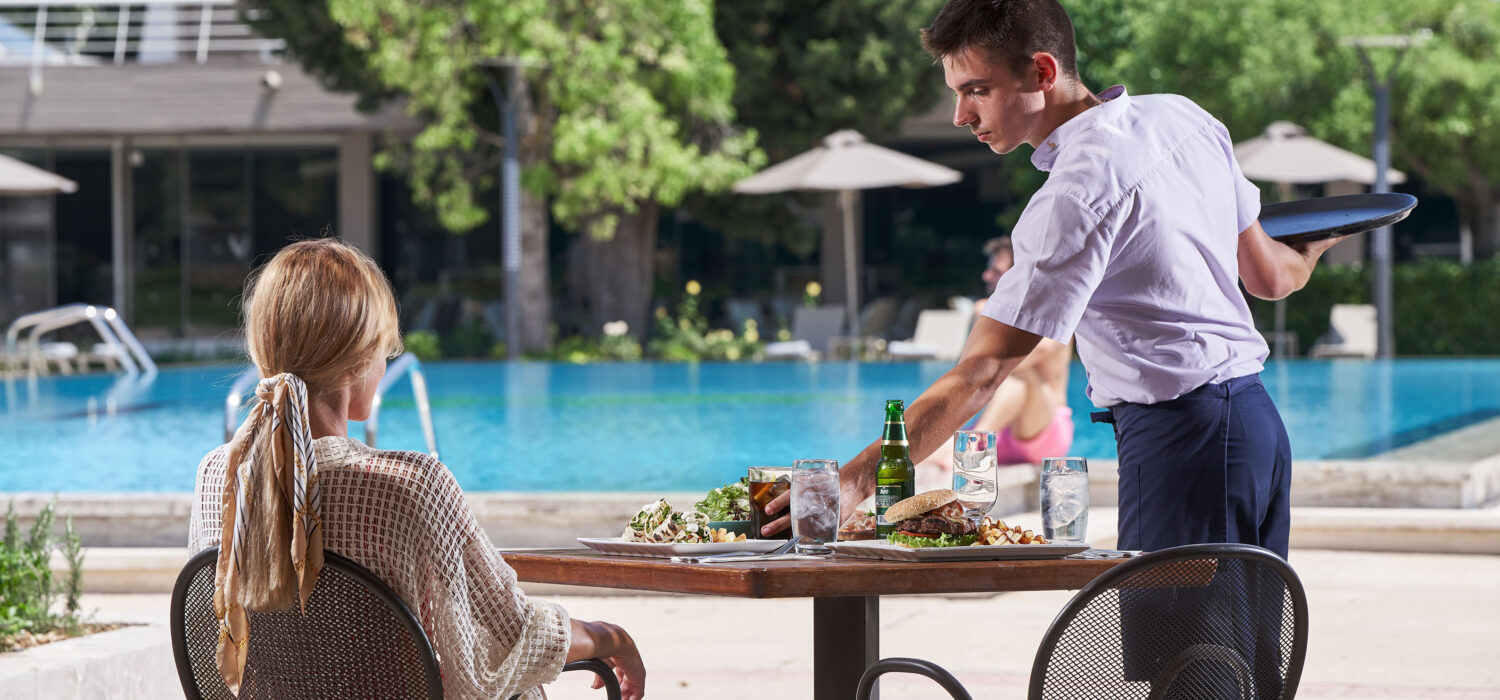 At the poolside snack bar, Aeolos, the refreshing breeze of Porto Heli is always present! Delicious snacks, fresh juices and exotic cocktails are just a few of our many suggestions for carefree moments by the pool. Prepare to be totally delighted by the Mediterranean and Italian dishes offered here!
Main Bar
BREEZE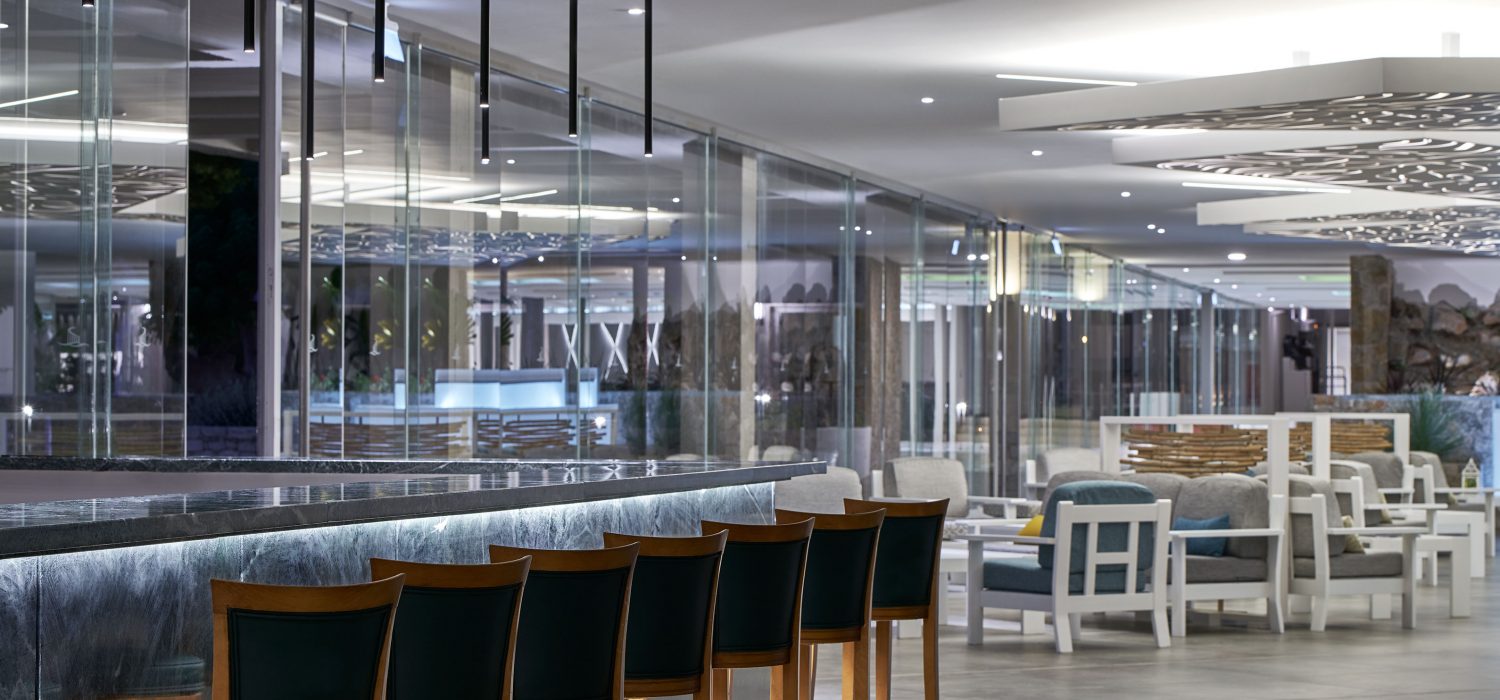 For the perfect ending to the perfect day, spend a moment at Breeze, the AKS Porto Heli main bar. Set before the serene waters of the bay, illuminated by the silver reflection of the night sky, and accompanied by the soothing melodies of our musician, we bid farewell to another wonderful day with a cool summer cocktail.
Beach Bar
ALMIRA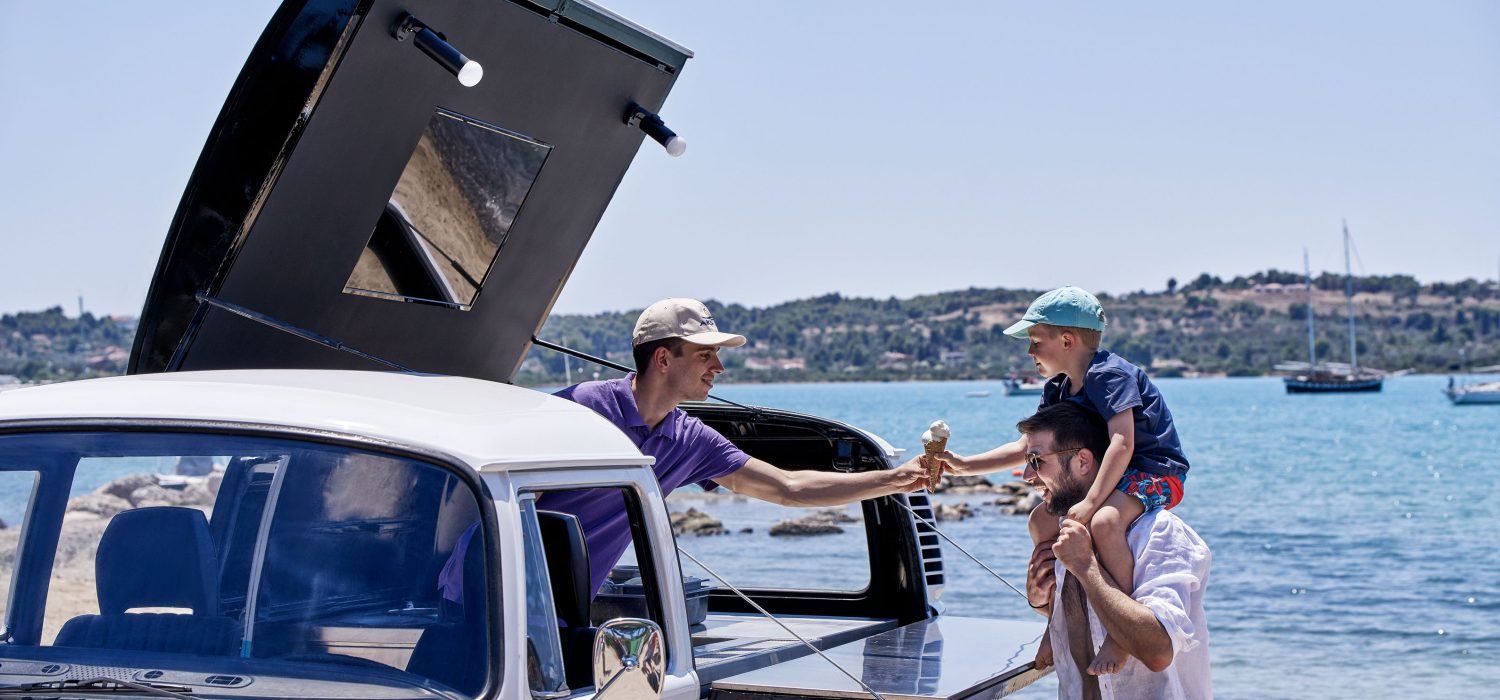 Almira, our beach bar, brings a… breath of fresh air to AKS Porto Heli on warm summer days, with delicious ice cream for the little ones & coffee or extra cold beer for grown-ups. Take a break from all the hotel's exciting sea activities for a while, and relax in the refreshing aura of our Almira beach bar, set in a converted T2 Volkswagen van, at AKS Porto Heli.
Open air lounge
Riviera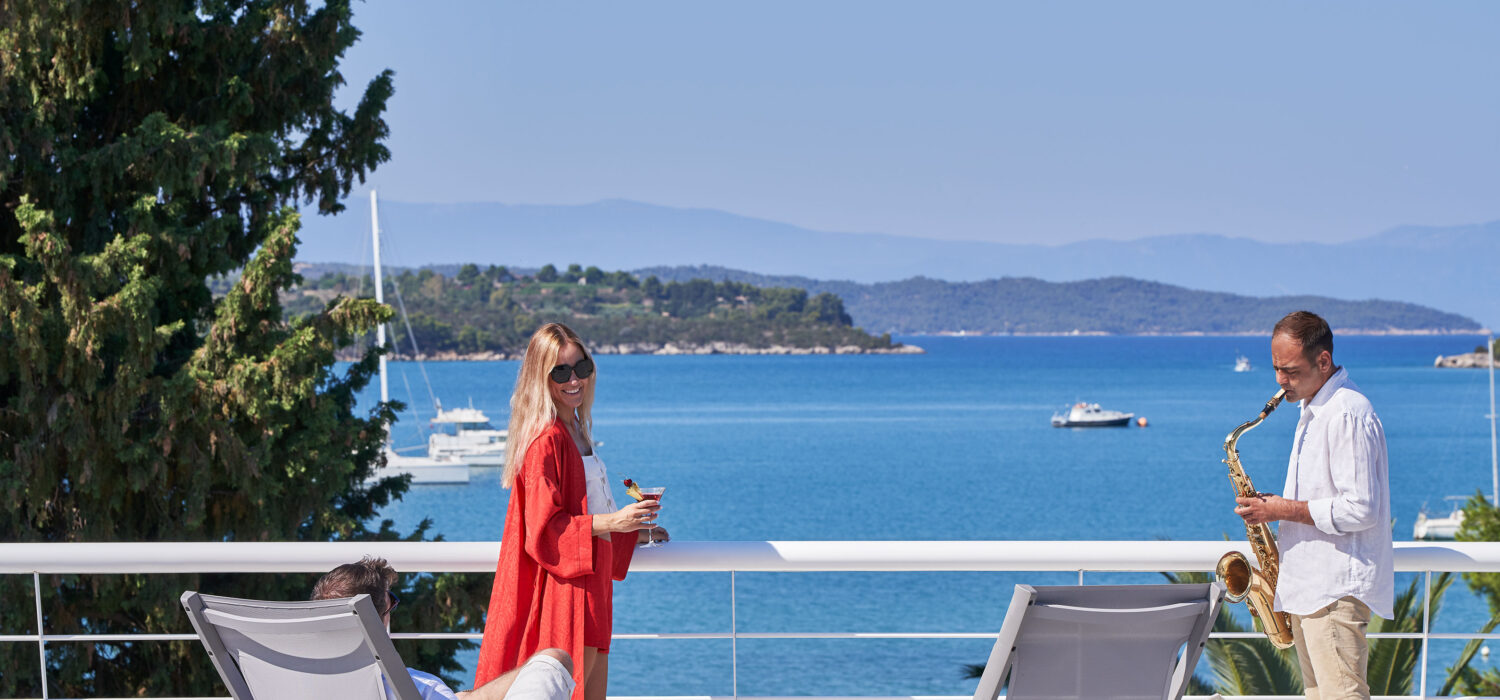 Indulge in an enchanting journey of the senses with a cosmopolitan air, overlooking the beautiful bay of Porto Heli! Enjoy a refreshing cocktail in the idyllic surroundings of the Riviera lounge, under the starry sky, creating the perfect holiday scene!
The venue is also available for private events.
ROOM SERVICE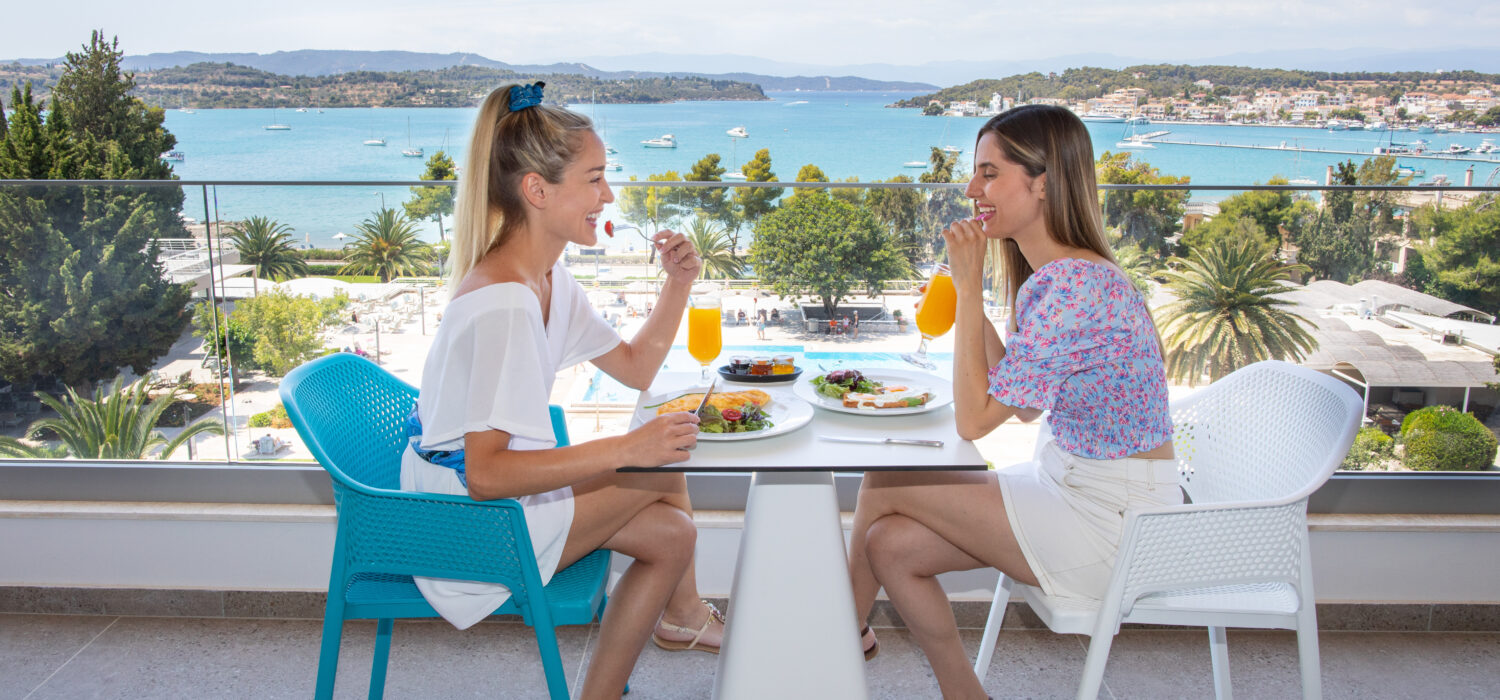 AKS Porto Heli operates Room Service. Take your pick from a wide range of suggestions for breakfast, lunch, dinner or just a snack, and enjoy the delicious dishes in the comfort and tranquility of your own room, whilst indulging in great views from your private balcony. Breakfast 07.30-12.00, Lunch 12.00-16.00, Dinner 19.30-22.00.